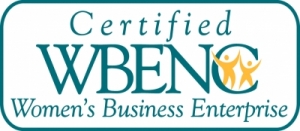 When you think of a Teflon® coating company, you probably don't picture two women behind the scenes, but in fact Coating Solutions was started in 1995 by two sisters, Dawn and Kim. Being a family owned and operated company, we treat our customers like family.
A Chemours® Chemist named Roy Plunkett discovered Teflon™ PTFE fluoropolymer resin in 1938. Since that time Chemours Company (formerly Chemours®) has developed many versions of Teflon industrial coatings that include PTFE, PFA, FEP, and ETFE (also known as Tefzel®). As a result of the versatility of these fluoropolymers, Teflon industrial coatings have gained acceptance in a wide range of applications and are specified in many company and MIL specifications. Coating Solutions is an experienced Teflon® coating company. We have most Teflon coatings in stock, allowing us to offer quick turnaround times to our customers. And these quick turnarounds help set up apart from other competitors in the industry.
Coating Solutions is a women owned Teflon® Teflon Coating Company. Our extensive experience enables us to professionally coat any item at a superior quality and deliver it back to you quickly due to our fast turnaround. We also have the lowest minimum lot charge in the industry. This is important because it sets us aside from other coating companies in the area and has helped create a successful business for more than 20 years.
With our extensive experience we have served companies such as 3M, Medtronic and General Mills. Our knowledge has created a successful business and has allowed us to serve big industry companies. If you are new to coating, we can help point you in the right direction to ensure that the coating you choose will work best for your product.
Coating Solutions is proud to say that we are a women owned and operated business. As many people don't picture two women to work in this industry, it was hard to break in, but we are glad that we did. In 2007 we were recognized by the Women's Business Enterprise National Council. We didn't want to lose credibility and so we worked extra hard, and it has paid off. We have been greatly successful and have built a wonderful client base. We hope that if you are looking for a Teflon Coating Company, that you consider working with us to receive wonderful customer service, and superior work! Give us a call today!