Women Owned Coating Business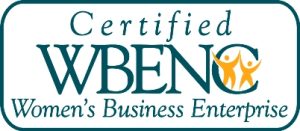 It's 100% true that every industry, every company, and every person has a decision to choose where they do business and who they do business with. It's no secret that the coating industry is predominantly male. So, when our company, Coating Solutions, began in 1995, company owners, Dawn and Kim, knew they would have to give it their all. Started by these two sisters, Coating Solutions has grown to be your most reliable, honest, quality Teflon® and fluoropolymer coating company in America. Located just outside of downtown St. Paul, Minnesota, Coating Solutions aims to make a positive impact first and foremost for our customers, but also for their industries and the general glass ceiling that women are fighting hard to break.
Women's Business Enterprise
Coating Solutions is proud to have been recognized by the Women's Business Enterprise National Council since 2007. This council affirms businesses that are woman-owned, operated and controlled. It is the most widely recognized certification for women-owned businesses and fosters healthy engagements through recognition and rewards. We are proud to be part of a community that elevates the work that women are doing around the country.
Quality Craftsmanship
As two women in the mid-90s, Dawn and Kim knew that breaking into the coating industry would not be easy. In order for their business to flourish, it was going to take hard work and quality that would surpass all other competitors. Every coating job completed at Coating Solutions is done to perfection. From the prep work that goes into coating to the manual spraying of your coating to ensure high quality results every time, Coating Solutions does a fantastic job in delivering quality that is reliable and custom made to the customer's exact needs. The quality of our work is never compromised in any scenario or capacity.
Setting Our Benefits Apart
When you choose Coating Solutions, you aren't just choosing a woman owned business. You are choosing the absolute best quality coating company around. Our relationship with our customers is reliable and fair. We treat you like family because that's the right way to do business. It is through these relationships that Coating Solutions is able to provide the fastest turnaround times and the lowest lot charges in the industry. When you partner with us, your urgent needs quickly become our urgent needs. We care about your company just as much as our own.
For more information about our women owned coating business, give us a call today. Contact Coating Solutions today at (651) 762-5700 or send us an email at sales@coatingsolutions.com to learn more.