Women Owned Coating Applications Company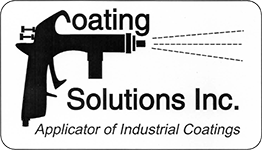 At Coating Solutions, Inc., we are proud to call ourselves a women owned coating applications company. Breaking into a predominantly male industry in 1995 meant that we knew we had to be more. Knowing that we had to be better than everyone else at what we do, we have poured our hearts and minds into making our company the best place to receive quality Teflon® and fluoropolymer coatings. Every company that we partner with can see the coating difference, both in our quality and our customer service.
Creating a Mindset
Being women in the coating industry is a fantastic leg up! We feel like we have that extra special oomph to create and deliver quality products, never missing a step or a detail in our work. For every Teflon® and fluoropolymer coating job, we are extremely specific on our standards of practice, ensuring that everyone gets a quality result. From prebaking the substrate to packaging and shipping out the finished product, everything we do is done with a professional, quality mindset.
Pulling In the Market
Since 1995, we have been your local, family owned and operated coating applications company that has been pushing the envelope on standards of care. We have gained so many customers by simply being great at what we do, which is delivering superior quality at reasonable, affordable prices. As women, our experiences have taught us that we can treat our customers like family and offer them results that are incomparable to others. We have the lowest minimum lot charge in the industry and we also offer some of the fastest turnaround times in the industry. Success for us has come by knowing our market and keeping our customers coming back for more.
Women's Business Enterprise National Council Certified
Since 2007, we have had the honor of being recognized by the WBENC, the Women's Business Enterprise National Council. This certification is a prestigious award that is only achieved by women who can validate that they own and operate their business. We are proud to say that we live these standards and are constantly striving to be a role model for any women looking to bust into an entrepreneurial role.
For more information about what we do at Coating Solutions, Inc., and our women owned coating applications company, give us a call today. Contact us toll free at (651) 762-5700.