Why Women-Owned Businesses Are So Important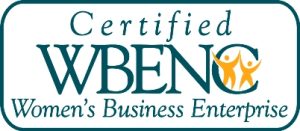 While entrepreneurship has seen a massive surge in popularity over the past few years, it's often geared toward males. This isn't very pleasant to those who have thought of themselves as female entrepreneurs for decades. At Coating Solutions, we have been female entrepreneurs since before 'entrepreneur' was even a term back in 1995. We think it's essential to encourage other women and girls to pursue the field of entrepreneurship and business ownership for several reasons.
Why It's Important For Women To Own Businesses And Pursue Entrepreneurship
• Women are compassionate – By and large women are more empathetic than their male counterparts. They can often better relate to other employees and clients and offer a unique perspective when making business decisions.
• Women are creative – Women are also thought to be more creative than men, which can pay huge dividends in the marketplace. Too often, running a business is less about knowing your numbers and more about using innovative tactics to stay in business. Creativity will be paramount if companies want to survive as the world economy evolves.
• Women make great role models – Almost anyone you ask will have an influential female who played a crucial role in their life. Whether that is a mother, grandmother, friend, or boss, women go out of their way to help others. These traits are essential in the business world and are why it's so important to celebrate all the women contributing across countless different organizations.
Proud Members Of The National Women's Business Enterprise
When we first started our business in 1995, the fluoropolymer industry was entirely dominated by men. While it has been difficult at times, we're proud that we've continued to be able to not only maintain but grow our business throughout the past few decades. Because of our commitment to women in business, we've been active members of the National Women's Business Enterprise since 2007. This organization allows us to connect with other female business leaders across the country to bounce ideas off of and to commiserate on the highs and lows of running a business. We're confident that we wouldn't be where we are today without the support of this wonderful organization!
Interested in Learning More About Our Woman-Led Business?
If you're interested in learning more about the journey that led two sisters to start Coating Solutions in 1995, don't hesitate to reach out to us today. We still treat each of our customers like family, just like we did when we started this company several decades ago. To learn more about our business, feel free to reach out to us today by phone at 651-762-5700.