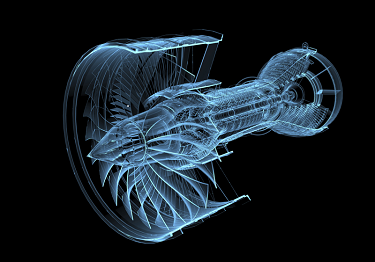 In the world of protective coatings, versatility is key. That's precisely what sets Coating Solutions apart in Hugo, MN. With a dedication to quality and a diverse range of capabilities, Coating Solutions serves an array of industries with tailored coating solutions that cater to their unique needs. In this blog post, we're thrilled to shed light on the industries that benefit from Coating Solutions' expertise.
Aerospace And Defense: Precision and durability are paramount in the aerospace and defense sectors. Coating Solutions delivers specialized coatings that protect components from corrosion, wear, and extreme conditions. From aircraft parts to military equipment, our coatings ensure peak performance and longevity.
Medical And Healthcare: Medical equipment demands both reliability and biocompatibility. Coating Solutions offers medical-grade coatings that safeguard instruments and devices, preventing contamination and promoting safe usage. Our coatings are a vital component in the healthcare industry's commitment to patient safety.
Automotive And Transportation: In the fast-paced world of automotive and transportation, coatings play a vital role in enhancing aesthetics and performance. Coating Solutions provides protective coatings that defend against wear, chemicals, and environmental factors. From automobile components to public transportation, our coatings extend the life of crucial parts.
Electronics And Telecommunications: Sensitive electronics require protection from moisture, heat, and other potential threats. Coating Solutions' expertise ensures that electronic components remain functional and reliable even in challenging environments. Our coatings contribute to the seamless operation of telecommunications systems and electronics.
Energy And Utilities: Coating Solutions addresses the unique needs of the energy and utilities sectors. Our coatings safeguard equipment in power generation, distribution, and utilities, mitigating the impact of harsh weather and chemical exposure. With our coatings, infrastructure remains resilient and reliable.
Manufacturing And Industrial: In the world of manufacturing and industry, coatings are essential for preserving equipment and reducing maintenance costs. Coating Solutions provides durable coatings that resist wear, chemicals, and abrasion, ensuring the longevity and efficiency of industrial machinery.
Custom Solutions For All Industries
One of Coating Solutions' strengths lies in our ability to offer custom solutions for industries with specific requirements. Our team collaborates closely with clients to develop coatings that address their unique challenges, ensuring optimal performance and cost-effectiveness.
Choose Coating Solutions for industry-leading Expertise
From aerospace to manufacturing, Coating Solutions caters to a diverse range of industries with precision and professionalism. Our commitment to quality, innovation, and tailored solutions makes us the go-to choice for businesses seeking reliable and effective protective coatings.
When it comes to protective coatings, Coating Solutions is your partner in achieving optimal results across a wide spectrum of industries. Contact us today to explore how our expertise can elevate your industry's performance and protection in Hugo, MN, and beyond.