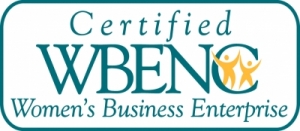 Which Teflon© coating should you be searching for? How do you know that you're getting the right Teflon© coating for your needs? It's all in the specific properties of the Teflon© coatings available. At Coating Solutions Inc., we offer a wide range of Teflon© coating types, all used for different purposes, in different industries, and for different properties. The properties of Teflon© coating that are most sought after are abrasion and chemical resistance, a low friction coefficient, nonstick and nonwetting surfaces, temperature stability and resistance, and ability to be used for electrical needs and industries. To help you find the right Teflon© coating for your needs, our Hugo, MN coating experts will help you understand the properties and uses for each Teflon coating we offer, so that you can make an informed decision about your Teflon©.
Advantages of Teflon© PTFE Coating
Teflon© PTFE coating is the most heat-resistant Teflon© coating we offer and provides the least amount of friction. It also functions as an electrical insulator, is resistant to the majority of known chemicals, and is very nonwetting. Keep in mind that this Teflon© coating is porous and can therefore absorptive when introduced to water vapor and other gases. This is a thick Teflon© coating that must be cured at a temperature of 370°C, or 700°F. This type of coating is often used for commercial bakeware and food processing, laundry, footwear, lighting, packaging, and office automation.
Teflon© FEP Coating Properties and Uses
Often used for mold release, this Teflon© coating offers great release. It is also non-porous and therefore more resistant to chemicals than other Teflon© coatings. This coating has a lower heat resistance than the Teflon© PTFE coating, and it cures at lower temperatures (about 230°C). It is a thick, abrasion-resistant coating, making it useful for chemical processing, food processing, packaging, footwear and textiles.
Properties of Teflon© PFA Coating
This is a non-porous and chemical-resistant Teflon© coating that is resistant to high temperatures. Suited for chemical processing, molds, copiers and laundry dryers, this coating can be made very thick and has a maximum use temperature of 500°F (260°C).
Teflon© S Coating Properties
Teflon© S coating known for its abrasion resistance, heat resistance, nonstick and low-friction properties. Best uses in automotive, hardware, packaging, and lawn and garden industries.
Specialty Systems Teflon© Coating
This Teflon© coating is produced by combining Teflon© PTFE, PFA and FEP coatings, which makes it a special blend of some of the best properties of Teflon© coatings. This type of Teflon© coating offers a long lifespan for release, great resistance to abrasion and dielectric, chemical and corrosion resistance, and even heat resistance.
Xylan© Coating
This Teflon© coating is a long-lasting release coating used for thermoforming, commercial bakeware and food processing, and packaging. It is resistant to abrasion and permeation because of its hardness and durability.
If you're unsure which Teflon coating you should use, contact our Hugo, Minnesota Teflon© coating specialists at Coating Solutions Inc. at 651-762-5700.