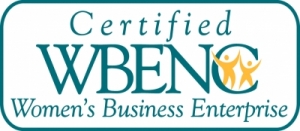 If we had it our way, we would sit you down and give you a million reasons why Teflon® coating is a good option for you. There are so many benefits to choosing Teflon® that it's hard for us to just pick three. However, for the sake of our time and yours, Coating Solutions, Inc., is here to offer you three reasons why you should consider Teflon® coating.
Temperature Resistance
Of all the cool things that Teflon® does, temperature resistance is a big one for us. Honestly, no matter what your industry may be, having a product that has the ability to control its temperature and resist many ranges of temps is pretty remarkable. It's almost like an underappreciated benefit in some aspects. Think about it, how many things would not function properly without the use of Teflon® and its temperature resistant property. Cars would not run. The packaging industry would be a hot and sticky mess. Food would not be cooked! This benefit alone makes Teflon® worth it!
Friction Resistant
Have you ever heard the sound of two metals clinging together? It's almost worse than nails on a chalkboard. Almost. Anyways, not only does it produce a bad sound, it is extremely bad for your machine. Friction between items is never generally good – except maybe if you are looking to start a fire, create energy, or destroy your machinery. The beauty of Teflon® is that it works as a dry lubricant. What does that mean to you? It allows your machinery to touch while also reducing the friction that those parts may create. This is ideal in most industries but especially hardware, automotive, aerospace, and machine shops.
Non-Stick
This last one was tough to choose, but having nonstick products is a must for just about all industries, so it had to make the list. Teflon® coating provides a non-stick coat around your product, which makes it difficult for anything to adhere to it. This comes as a wonderful benefit to those in the food processing industry, packaging industry, paper industry and in machinery shops. Think of your mom's old frying pan! You better believe that pan was coated nicely with Teflon®.
While we can sit and talk all day about the many benefits of Teflon® coating, the real question is actually who should be coating your products. At Coating Solutions, Inc., we have over 20 years of experience using Teflon® and perfecting our coatings. We offer fast turnaround times throughout the entire country, with 24 hour rushes available. With a low minimum lot charge and highly experienced professionals, our aim is to produce quality work at an affordable price and fast pace. For more information about Teflon® coatings and our coating process, contact Coating Solutions, Inc., today at 651-762-5700.