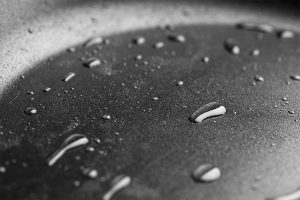 The Teflon® Coating Process
For over 20 years, Coating Solutions Inc., has been a proud leader in the Teflon® coating business. We pride ourselves in our work, in our products and in the relationships we have built with numerous types of industries. Teflon® coatings are everywhere. From your granny's kitchen to aerospace sciences, Teflon® is a vital component to many tools, machinery and products. We are proud to be an American Teflon® coating company that is family owned and family trusted. Every customer that calls us or walks through our door is going to be treated like family. We want to ensure that all of our customers get the quality Teflon® coating that they expect, each and every time.
Teflon® Coating Process 101
Many have asked, how we do it so well? How do we exceed the expectations of our customers and continue to thrive in this market? You asked and we've delivered. Here's a quick overview of our Teflon® coating service process.
Elite Service – Customer service is everything. No matter what part of the process we may be in with your order we will answer all of your questions.
The Prebake – Before your item can ever be Teflon® coated, we have to prep it and make sure that it will adhere. When we prebake the substrate, we are removing all of the oils and cleaning the surface so that when we apply the coating, everything will stick properly.
The Blasting – This process is called grit blasting because we are going an extra step by blasting any scales, rust or old coatings off of the surface and starting fresh. Aluminum oxide is our grit blaster of choice as it can remove even the toughest metals from surfaces.
The Coating – Now that the substrate is thoroughly cleaned and prepped, we are ready for the Teflon®. We typically spray the coating on to ensure an even, perfect coat for every product.
The Curing – This step can vary depending on the type of coating and the type of substrate. Curing temperatures range depending on your substrate and Teflon® coating but they can reach temperatures as high as 800°F.
The Quality – While the above steps are executed extremely methodically, we never miss our opportunity to guarantee perfection. We will inspect each substrate for any defects so that we feel confident when returning the finished product to our customers.
The Turnaround – Did you know that Coating Solutions Inc., has the fastest turnaround times in the industry? When we say that we treat our customers like family, we absolutely mean it.
At Coating Solutions, Inc., we are happy to discuss any further questions about our Teflon® coating process. Please feel free to give us a call today at (651) 762-5700 or send us an email at sales@coatingsolutions.com.