The Coating Application Process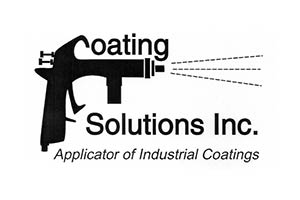 Coating Solutions specializes in applying Chemours® Teflon® coating to a wide variety of parts and equipment. The coating application process is extremely important to ensuring that the coat will be able to function correctly and protect the item. Our process is consistent and thorough so that our customers get exactly what they are paying for. Here is an overview of our six-step process that our crew follows each and everytime:
1. Prebaking the substrate: This first part of the process cleans the area and removes all of the oils present so that the newly applied coating can stick correctly, without any flaws. Coatings need a clean and smooth surface to adhere to.
2. Grit Blasting: The second step in the coating application process is called grit blasting. We use aluminum oxide for this part of the process in order to make sure all corrosion, rust, scales and previous coatings are thoroughly removed.
3. Fluoropolymer is sprayed on each item Next we spray fluoropolymer coating on the desired surface. The spray technique gives you an evenly distributed coating that will provide the desired benefits.
4. Allow the substrate to cure: Allowing the substrate to cure is the next step in the coating application process. The length of time depends on which fluoropolymer coating you chose, and our staff monitors this very closely. Curing temperatures can be as high as 800°F.
5. Inspection: We inspect each and every piece of equipment that we coat very carefully before we consider the job complete. We inspect for any potential defects and only move to our final step if/when the process meets or exceeds our high-quality standards.
6. Carefully package and ship back to you: We understand that you rely on your parts and equipment to complete your work, so we will work hard to get your equipment back to you as soon as is feasible. Our typical turnaround is approximately 3-5 days and we offer one-day rush available if needed.
Chemours® Teflon® Coating Application Company
Coating Solutions has been in the Chemours® Teflon® coating application business for more than twenty-five years. In that time, we have established our reputation for providing high quality coating applications at affordable pricing. We are a small business ourselves and we truly understand your perspective. We work hard to get to know you and your needs so that we can make the best possible recommendations. For more information and to speak directly with a member of our staff, call 651-762-5700.