Teflon® S Coating Company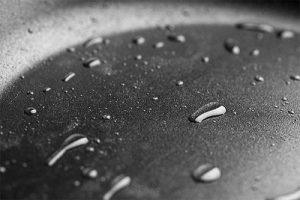 If you work in the automotive, lawn and garden, hardware and packaging industry, you may want to consider coating your equipment and parts with Teflon® S coating.
Coating Solutions is a family-owned Chemours® Teflon® and fluoropolymer industrial coating application company that has been in business for nearly twenty-five years. We are a woman owned business based in MN, but we complete coating applications for companies all over the country. We specialize in Teflon® S coating application and our team has the knowledge and experience to help make sure that you choose the right coating system for your needs. We are very happy to discuss your options, provide you with detailed information that can help inform your decision.
This type of coating is ideal for these industries for several important reasons including:
● Ability to withstand temperatures up to 500 degrees Fahrenheit.
● Teflon® S coating provides excellent corrosion resistance.
● Non-stick properties
● Low friction qualities
● One coat solvent-based coating system is convenient and cost effective.
● Excellent abrasion resistance.
Fast Shipping and Low Minimum Lot Charge
If you decide to move forward with coating with Teflon® S Coating, you can expect to receive the best possible customer service and high-quality coating application on all of your parts and equipment. In addition, Coating Solutions works to stand out from our competition by offering the lowest possible minimum lot charges and fast shipping. We understand that if you are in the automotive, lawn and garden, hardware or packaging industry, time is money. So, we will complete your coating application job quickly, in a timeframe that we communicate to you up front. Generally, our turnaround time is three to five days so that you minimize time out of production. We also will not charge you more if you need one small part coated or 100 large items. This is our commitment to our customers.
Experienced Teflon® S Coating Company
Coating Solutions has built its success on meeting the needs of our customers. Because we are a small business, we can provide the personal touch that is sometimes missing from business transactions. We can be flexible with you about timing and price so that you are confident that you are getting the best possible deal for your parts and equipment. For more information, or to speak with a member of our team about Teflon® S coating application, call us at 651-762-5700.