Teflon Industrial Coating Process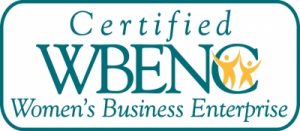 Coating Solutions is a Minnesota based company that specializes in applying Teflon® and fluoropolymer industrial coatings for a variety of industries. A family owned and operated business ran by two sisters who are proud to provide great service to a number of customers, and because our dedication to handwork, fair rates and quick turnarounds we are proud to serve some of the biggest companies in the Midwest. Since 1995, Coating Solutions has grown significantly because of our dedication for providing only the best. From initial inquiry, to application, to on-time delivery, Coating Solutions is your one-stop headquarters for all types of industrial coatings.
Teflon Industrial Coating Process
The coating process is very specific and when its not done properly your coating will not take on the properties that your company needs. When you work with us we do it right the first time and eveytime!
First, we preface the substrate. This step is important because it removes the oils so that the coating may stick properly and there are no discrepancies throughout the coat. The surface needs to be thoroughly clean so that the coating can properly adhere. Prebaking allows for this to happen properly.
Second, is grit blasting with aluminum oxide. Grit blasting helps prepare the substrate for coating by removing any rust, scales, corrosion or previous coatings. This step also roughens up and enlarges the surface area so that the coating will have more room to adhere properly. Aluminum oxide is the premiere choice because it is harder than most other media and has the ability to cut through nearly all previous coatings, allowing it to roughen up even the hardest of metals.
Next, we spray the surface with Fluoropolymer. We do this manually to ensure each one of our customers that there is a perfect coat each time.
Forth, we cure the substrate. Depending on which Fluoropolymer coat was used for your item, this dictates the curing process. This step is a primary consideration to which type of coat is applied to any given substrate. The substrate has to be able to withstand the curing temperature for the specific coat.
Next is quality control. Following the curing of the substrate, we inspect it for any defects. We promise and guarantee high quality for each of our customers, so the inspection is the most crucial step.
Finally, it comes to the time of packaging and shipping your item. With our quick turnaround we have the substrate back out the door so you can continue with production!
Our Company has worked with many diverse industries, coating different items for various customers. Request a quote online today or call us at (651) 762-5700.