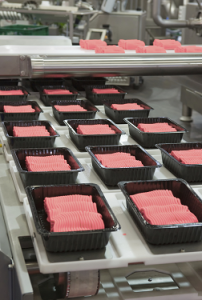 Without Teflon®, many food industry companies would have an extremely difficult time producing their product at mass. Teflon® coatings not only add value to products but also the machinery that it takes to make them. If you are in the food processing industry and you are looking for a Teflon® coating company, look no further than Coating Solutions Inc.
The Stickiness of Food Processing
A major benefit of Teflon® coatings in the food processing industry is the fact that it is a non-stick solution. This means that once Teflon® is applied to your machinery, even the stickiest wet flour or hot sugar will not clog or inhibit your machine from doing its job.
If you can't stand the heat, get Teflon®
Teflon® is known to be incredibly heat resistant, making this coating ideal for any equipment that has to reach a certain temperature or degree. Teflon® coatings can remain at optimum function even with continuous temperatures of 500 degrees fahrenheit. It can also continue at 600 degrees with interrupted intervals. Not only is this a great benefit for the actual food processing portion, it's beneficially for cleaning off your machinery too – steam cleaning here we come!
Nonwetting too? Buckle my shoe!
It's important to coat your food products and machinery with something that is nonwetting. Would you want your machinery to constantly be absorbing all of the moisture that goes into the food process? This is also a great benefit when you are cleaning up as water will bead up instead of spreading freely across the coatings.
Our Coating
So if we know that Teflon® is ideal in the food processing industry, then the next big question is: who should do the coating? At Coating Solutions Inc., we have been in the Teflon® coating business since 1995. We are a family owned business that works hard to produce quality work for all of our customers in the food processing industry. We offer a low minimum lot charge and the fastest turnaround times in the country.
Serving all different types of food processing companies around the U.S., Coating Solutions is an honest and reliable Teflon® coating company that produces quality Teflon® coatings every single time. For more information on our Teflon® and the way we produce quality coatings, give Coating Solutions Inc. a call today at (651) 762-5700 or send us an email at sales@coatingsolutions.com.