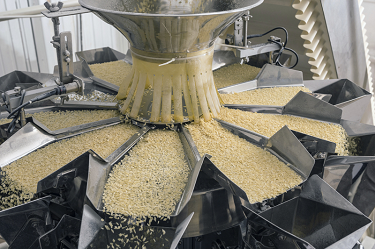 When you are in charge of an industry or business in Wichita, there are plenty of decisions to make. Decisions about products, packaging, marketing, etc. Of all the many decisions that you are making as you build your business, why not make your job easier by assuming Teflon® is the right decision for your industry. If you are in the manufacturing or food processing industry, it's time you learn how much easier your life can be with Teflon®. At Coating Solutions Inc., we are all about making your life and your business run a lot smoother.
Benefits of Teflon® in Manufacturing
No matter what you are manufacturing, most of the manufacturing companies in Wichita are doing it in bulk. This means that you are rolling out a large number of products in a short amount of time. Can you imagine how hard that is without Teflon®? Teflon® is nonstick and non-wetting. It is self-lubricating and abrasion resistant, meaning that no matter how much your industrial machines grind to produce product, the parts coated with Teflon® will maintain their corrosion resistance. Its lubricity knows no bounds. Additionally, if you are using a product with any type of harsh substances or chemicals, Teflon® is the perfect choice as it has chemical resistance to common chemical products within the manufacturing industry.
Food Processing Teflon® Coatings Wichita
That's right, Teflon® isn't just used for frying up bacon in the frying pan. Teflon® has impacted the food processing industry in a major way. The fact that each part on a machine can have a non-wetting and non-stick feature means that each machine can produce a higher amount of finished product. Having machinery that is temperature resistant to whatever degree it takes to cook your product is important too. Teflon® has temperature resistance beyond any food processing needs so that you machinery stays completely safe. Likewise, all of our Teflon® coatings are FDA approved coatings, making it a safe place to produce your product.
Corrosion resistance, temperature resistance, and dry lubrication features make Teflon® the perfect choice for manufacturing and food processing. Coating Solutions Inc., is the perfect choice for anyone that wants the job done fast and efficiently. We offer a low minimum lot charge and a fast turnaround time, even in Wichita. If you are looking for Teflon® coatings, look no further than Coating Solutions Inc., with even 24 hour rush available! For more information, give us a call today at (651) 762-5700.