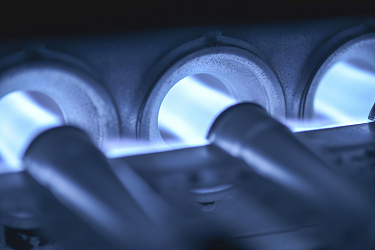 Industrial Teflon® and other fluoropolymer coatings help businesses function properly. Sometimes companies need coatings for abrasion resistance, sometimes for chemical resistance, and sometimes for a combination of these properties and more. Fortunately, Coating Solutions is an applicator of these coatings and has been serving industrial companies around the Midwest and the country for more than 20 years. No matter the reason that these companies need Teflon® coatings, they contact us because they know we will do the job right. In fact, there are three main reasons that companies all over the Midwest contact us for their fluoropolymer coatings: we produce high quality coatings, have the lowest minimum lot charge in the industry, and have a very fast turnaround (one day rush available). Regardless of the reason that you need fluoropolymer coatings, if you want them done right and at a fair price, call us today. We guarantee you'll be pleased with the results.
Manufacturing Teflon® Coatings Watertown SD
Manufacturing companies have many uses for Teflon® and the numerous properties it brings with it. Because these coatings are so versatile, they can be used for a wide range of applications. Chemical and abrasion resistant, dry lubricant/self-lubricating, temperature resistant, and more, can all be achieved when these coatings are applied to machinery parts. And when manufacturing companies have these benefits, not only can they do their job properly, but they can also do it faster, maximizing production and improving efficiency. These coatings are not only useful for machinery parts producing product, but they are also useful for the products themselves, depending on individual uses. When you call Coating Solutions for these Teflon® and other fluoropolymer coatings, not only will you receive high quality coatings, but you will get them at a fair price and get the parts back quickly. It's a win-win all around. So contact us today and see what we can do for you.
Machine Shop Coatings
Machine shops around the country often call us when they need Teflon® and other fluoropolymer coatings. No matter if they need coatings for themselves or their customers have requested that a newly fabricated part be covered with a fluoropolymer coating, machine shops call us when they need reliable coatings. Both machine shops and their customers can benefit from our fast turnaround and low minimum lot charge. Give us a call today.
Coating Solutions has been working with industrial Teflon® and other fluoropolymer coatings for more than 20 years. Our high quality, low minimum lot charge, and fast turnaround have customers calling us whenever they need coatings. Contact us today; the results will be well worth your while.