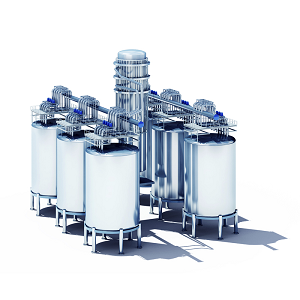 Industrial Teflon® coatings help businesses be more productive while also saving expenses. These coatings have a wide range of uses, from dry lubricants to temperature resistance, chemical resistance to nonwetting. Coating Solutions is located in Hugo, just a 20 minute drive from downtown St. Paul, and we have been working with industrial Teflon® and other fluoropolymer coatings for more than 20 years. Even though we are located in Minnesota, we have customers from around the country, from coast to coast. The reasons for this are simple: we produce high quality coatings, have the lowest minimum lot charge in the industry, and have an extremely fast turnaround with one day rush available. So no matter if you work in food processing or chemical processing, machinery, or chemicals, we have you covered with quality coatings at a fair price. Contact us today and see what we can do for you.
Chemical Processing Teflon® Coatings St. Paul
Teflon® and other fluoropolymer coatings are resistant to almost all known chemicals, therefore they are great for covering parts that are subject to corrosive chemicals. Parts that can benefit from this type of coating obviously include anything used in the processing off chemicals, as well as any part in a machine that requires a corrosive chemical to function. These coatings can withstand high heat as well, so they won't wear away at the first sign of duress. Give Coating Solutions a call today and let us know how you need your new fluoropolymer coatings to function so that we can give you the right one.
Machine Shop Coatings
Many machine shops, not just from around the area but also from around the country, call us when they need Teflon® coatings so that their business can function accordingly. Dry lubricant/self-lubricating, temperature and chemical resistance – these are some of the reasons we get calls every day. And whenever a machine shop has a customer who has requested that a newly fabricated part be covered with a fluoropolymer, they know who to call. Our fast turnaround and low minimum lot charge means the savings can be passed on to the machine shop's customers.
Food Processing Coatings
FDA approved nonstick coatings are greatly needed for any company working in food processing. Nonstick and temperature resistant can go a long way when used in food processing, allowing businesses to be more productive while also saving expenses. Give us a call today for any coating needs you may have.