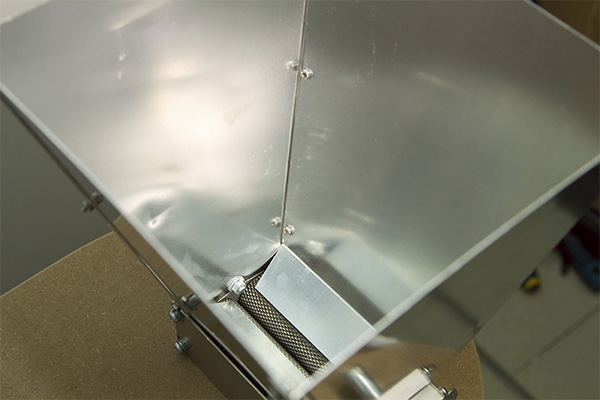 Teflon® coatings help industrial companies maximize production and minimize costs. The characteristics of fluoropolymer coatings make them useful for many industries. And Coating Solutions, based in Minnesota, has been an applicator of these coatings for industrial companies around the country for more than 20 years. What makes us stand out, and why companies around the country send us their substrates, is that we have the lowest minimum lot charge in the industry and an extraordinarily fast turnaround with one day rush available. Whether you need one part coated or a thousand, we will take care of it for you. So if you need parts coated with Teflon® or another fluoropolymer, look to Coating Solutions as your first choice.
Food Processing Teflon® Coatings Sioux Falls
For companies operating in the food processing industry, having parts coated with Teflon® or another fluoropolymer can help to maximize efficiency. The most popular property of Teflon®, nonstick, helps food to slide seamlessly through production lines. With food moving smoothly, lines can run more efficiently and with fewer work stoppages. Also, when parts are covered with nonstick coatings, they are much easier to clean. This saves companies labor and cleaning chemical costs. And because these coatings are temperature resistant, they do not wear off of substrates when exposed to high heat during baking processes. Additionally, having parts covered with these coatings is far less expensive when compared to using exotic metals for machinery parts. And, of course, the coatings are FDA approved. If you are working in food processing and want your machinery to operate smoothly, contact Coating Solutions for high quality coatings today.
Coatings for Machine Shops
Oftentimes, machine shops call on us after they receive a request for newly fabricated parts to be covered with a fluoropolymer. And the reasons for this are really simple: our low minimum lot charge means the savings can be passed on to the machine shop's customer, and our fast turnaround means that the customer will get the parts sooner. This makes everyone happy. Also, sometimes machine shops need their own parts coated for abrasion or chemical resistance, among other properties. If you have a machine shop in Sioux Falls and need parts coated with Teflon® or another fluoropolymer, contact Coating Solutions today and we guarantee you won't be disappointed.
Professional Teflon® Coatings
Coating Solutions has been in the fluoropolymer coating business for more than 20 years. Our high quality coatings coupled with our low minimum lot charge and fast turnaround keep our customers coming back. If you need coatings for one part or a thousand, contact us today. You'll be very glad you did.