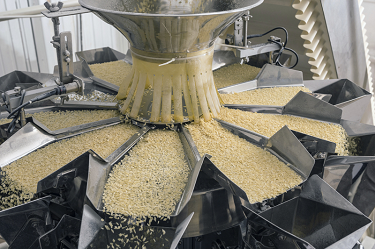 Isn't it great to find a reliable industrial Teflon® coating company? A company that can handle any coating needs you have, from temperature to chemical resistance, nonstick to nonwetting, a more. Well Coating Solutions, located in the Twin Cities, is exactly that type of company. We have been working with industrial Teflon® and other fluoropolymer coatings for more than 20 years, helping businesses from Minnesota, the Midwest, and around the country; from California to Alabama, Ohio and Kansas and more. Yes, we produce high quality coatings – no one would call us otherwise – but the real reasons that customers call us whenever they need coatings are that we have the lowest minimum lot charge in the country and an extremely fast turnaround with one day rush available. From Fortune 500 food processors to mom and pop machine shops to private prototype developers, we take care of every coating need that comes our way. So no matter why you need Teflon® or other fluoropolymer coatings, you can rely on the experts at Coating Solutions. Contact us today and see how our high quality coatings and low minimum lot charges stand up against the rest.
Food Processing Teflon® Coatings Salina KS
Most companies working in food processing need reliable, FDA approved nonstick Teflon® coatings. These coatings allow for food to slide easily down production lines, streamlining the system and improving overall production. Food falls easily out of molds when they are covered with a nonstick coating such as Teflon®, reducing waste due to food that isn't uniformed. And because food doesn't stick to machinery parts as much, there is less cleaning later on, saving expenses related to cleaning chemicals and additional labor. Also, as these coatings are resistant to high temperatures, they will not wear away quickly during cooking processes. This allows companies to get more use out of each coating. If you need FDA approved coatings for your food processing operation, contact Coating Solutions today.
Coatings for Manufacturing
There are many needs for Teflon® and other fluoropolymer coatings, and companies working in manufacturing often have these needs. When machinery parts are coated properly, they can work well for whatever their intended use. Parts the need to withstand heavy corrosion can do just that, and those that need protection from abrasions have that ability as well, including temperature resistance, chemical resistance, dry lubricant/self-lubricating, nonwetting, and more. For reliable coatings for your manufacturing operation, call Coating Solutions.
At Coating Solutions, our low minimum lot charge and fast turnaround keep customers coming back. See what we can do for you by contacting us today!