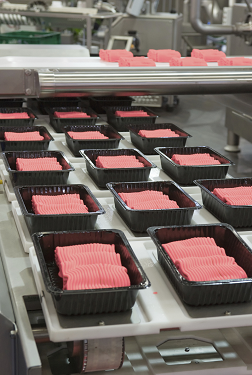 Coating Solutions Inc. can provide high quality Teflon® coatings for a wide variety of industries in the Pennsylvania area with the fastest turnaround and lowest minimum lot charge in the business.  Our team understands that there are many options when it comes to getting FDA approved coatings like Teflon® and fluoropolymer for your equipment and products.  So, we work to earn your business by going above and beyond with superior customer service, affordable pricing, and shipping options that can get your coated materials back to you quickly (one day rush shipping is available).
Benefits Of Teflon® and Fluoropolymer Industrial Coatings
The benefits of Teflon® and fluoropolymer industrial coatings are numerous. Teflon® can extend the life of all types of equipment and add important functionality as well.  Specifically, the unique properties of Teflon® and fluoropolymer coating include:
Nonstick — Just like your Teflon® coated kitchen pots and pans, this nonstick property is extremely useful in a wide variety of industries including food processing, agriculture as well as packaging machinery.
Nonwetting — Low surface energy that is unique to these coating makes water bead instead of spreading freely across the area of the coating, which translates to easier cleanup and can be particularly useful in the military and aerospace industries.
Temperature Resistance –Maintaining temperature consistency is a huge benefit for the food processing and manufacturing industries, extending the life of your equipment.
Abrasion Resistance — Teflon® coating decreases friction which will benefit the parts coated such that they have a longer life span.
Chemical Resistance — Fluoropolymer coatings can resistant most known chemicals.
Corrosion Resistance — Minimizing corrosion also extends the life of equipment and improves general performance.
Lubricity — The low coefficient of friction that comes with fluoropolymer coatings allows for many industries to use them as a dry lubricant.
Reliable Teflon® Coatings PA
If you are considering partnering with a company that can apply Teflon® and fluoropolymer, call Coating Solutions, Inc. at (651) 762-5700.  We guarantee a good customer experience, fast turnaround time and a low minimum lot charge. As a family-owned business, we strive to provide each and every one of our customers with the highest quality coating application and a positive customer experience. Our business is important to us and we know that your industry is just as important to you.  Coating your equipment will extend the life of your products and significantly improve its overall functionality and can be done in affordably and fast.