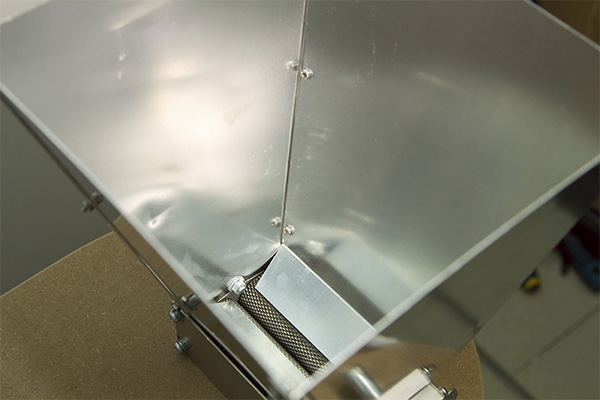 Teflon® and other fluoropolymer coatings help things run smoothly and more productively. For companies working in chemical processing or food processing, aerospace or packaging, these coatings help them boost their bottom line. Coating Solutions is based in the Twin Cities and has been applying these coatings for industrial uses for more than 20 years. No matter if a company needs these coatings for nonstick or their unique electrical properties, these coatings can help businesses achieve a number of needs. Not only do we produce high quality coatings at Coating Solutions, but we also have the lowest minimum lot charge in the industry and an extremely fast turnaround with one day rush available. So if you want reliable and affordable Teflon® coatings for your machinery parts, whether you're in food or packaging or even a prototype developer, contact us today. We guarantee you'll be glad you did.
Food Processing Teflon® Coatings Owatonna
Companies working in food processing are well aware of how necessary Teflon® and other fluoropolymer coatings are. The most popular property of these coatings – nonstick – is what food processing companies need for their machinery parts. These coatings help food slide smoothly down production lines and fall out of molds easily. They produce a more uniformed product and allow for production to go on smoothly, with fewer interruptions. And because food is not sticking to machinery parts, the parts are easier to clean when the time comes. This saves costs associated with labor and cleaning chemicals. Also, because these coatings are temperature resistant, they won't wear away when exposed to high heat such as during baking processes. Not to mention, these coatings are FDA approved and are much less expensive when compared to using machinery parts made from exotic metals. So if you are working in the food processing industry, contact Coating Solutions for fluoropolymer coatings that will help you maximize production.
Packaging Machinery Coatings
Just like companies working in food processing, those working with packaging machinery already know the benefits that nonstick and temperature resistance can bring to them. With nonstick coatings covering machinery parts, thin plastics and foils won't adhere to parts. And because these coatings are resistant to high temperatures, they won't wear away during heat sealing. If this sounds like something you could use, contact us today.
Experienced Teflon® Coatings
Coating Solutions has been an applicator of Teflon® and other fluoropolymer coatings for more than 20 years. Our high quality, along with our low minimum lot charge and fast turnaround, is what has kept customers coming back year after year. So no matter what reason you need fluoropolymer coatings, contact us today and we'll get on top of it.