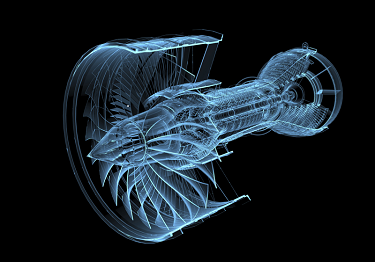 Teflon® and other fluoropolymer coatings help a number of industries either be more productive, operate better and with more efficiency, or a combination of the two and more. Whether businesses need metal-on-metal parts to operate with a low co-efficient of friction, parts to be nonstick, or temperature, chemical, or abrasion resistant, or nonwetting, among other things – these coatings have all of those attributes and more. Coating Solutions, based in the Twin Cities, has been an applicator of Teflon® and other fluoropolymer coatings for more than 20 years. We have stayed relevant and busy due to the fact that we produce high quality coatings, have the lowest minimum lot charge in the industry, and have an extremely fast turnaround. And this has had Fortune 500 food processing companies, local machine shops, prototype developers, and more calling us ever since we opened our doors. So no matter what or why you need fluoropolymer coatings, contact us at Coating Solutions and we guarantee you'll be pleased with the results.
Aerospace & Aviation Teflon® Coatings Oshkosh WI
The aerospace and aviation fields can definitely use the benefits that Teflon® and other fluoropolymer coatings provide. For metal-on-metal parts such as those inside engines and other machinery, nonstick and/or dry lubricant coatings can help parts run smoothly and consistently. Also, because these Teflon® and other fluoropolymer coatings are temperature and abrasion resistant, they will protect engine and machinery parts from wear and cold temperatures at high altitudes. Whether you are a small plane owner who does maintenance yourself, or you mass produce parts for the aviation and aerospace industries, Teflon® coatings can help your machinery operate better and more efficiently. If this sounds like what you need, contact Coating Solutions today and you won't be disappointed.
Machine Shop Coatings
Many machine shops contact us about fluoropolymer and dry lubricant coatings. Whether they need coatings for their own purposes, or their customers have requested that newly fabricated parts take on certain properties, they know that we will get the job done right. And because of our low minimum lot charge, it doesn't matter if they only need one part coated; machine shops know they will receive a fair price, and this can be passed on to their customers as well.
Coating Solutions has been applying Teflon® and other fluoropolymer coatings for industrial businesses around the Twin Cities, the Midwest, and the country for more than 20 years. Our high quality, low minimum lot charge, and fast turnaround have had many customers coming back to us whenever they need coating help. Contact us today for coatings you can rely on, and at a fair price!