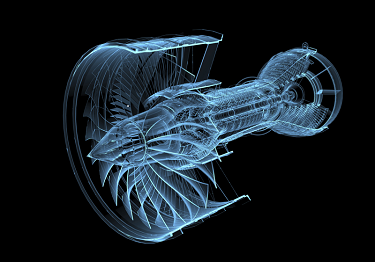 We all know about how useful and effective Teflon® is in our own kitchens.  It makes cooking and cleaning much easier, keeping food from sticking to your pots and pans.  Many may not be aware, however, of the larger scale uses of Teflon® and fluoropolymer coatings in the aerospace, aviation, food processing, and chemical industries.  Coating Solutions specializes in applying Teflon® and fluoropolymer for large scale industries in Orlando, FL and all over the country.  As the one stop headquarters for industries seeking high quality Teflon® application, Coating Solutions also offers fast turnaround time and a low minimum lot charge, setting them apart from the competition.
The unique qualities of Teflon® coating make it ideal for use in the food processing industry.  Sticky materials like sugar and flour can really slow down the equipment that processes large quantities of food.  Teflon® is commonly used to coat waffle irons, bread pans, mixers, beaters, hoppers, dough rollers and blades and any other equipment necessary.  The non-stick, non-wetting properties and temperature resistance offered by Teflon® make it perfectly suited for a wide variety of functions in the food industry.
Teflon® Is Not Just Useful In The Kitchen
Teflon® is also frequently used in the chemical industry as well as the aerospace and aviation industry.  These FDA approved coatings are non-wetting, can be used as a dry lubricant and offer abrasion resistance, chemical resistance and corrosion resistance, which are extremely useful for non-food related industries.  Fluoropolymers are resistant to most known chemicals, which makes them very useful for chemical processing industry since the parts this industry works with need to be resistant to the variety of chemicals they produce. Teflon®'s unique electrical properties makes the coatings useful for wirings, especially in the aerospace industry.
Fast, Flexible Teflon® Coatings Orlando
Coating Solutions can help answer any questions you have about the Teflon® and fluoropolymer coating process, and if you decide to partner with our team, they will assist you with the process from start to finish.  We understand that many companies in the country can help you with industrial coating application, so we focus on providing the best possible customer service, fastest possible turnaround time, and lowest minimum lot charge in the industry. We guarantee that you will not find a better company to work with.  So, whether you need one piece of equipment coated or a whole lot, our experienced and knowledgeable crew will charge you the same price and will be flexible and responsive to your specific needs.  Call Coating Solutions at (651) 762-5700 for more information.