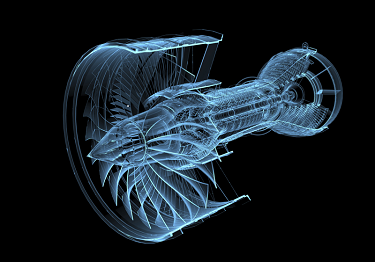 There are many companies that need industrial Teflon® and other types of fluoropolymer coatings so that they can operate efficiently and more productively. These coatings are useful for a wide range of needs, from abrasion resistant coatings to chemical resistant coatings, nonwetting to nonstick. And Coating Solutions, located in the Twin Cities, has been an applicator of these industrial coatings for more than 20 years. We provide reliable Teflon® coatings for customers all around the country due to the fact that we have the lowest minimum lot charge in the industry, have an extremely fast turnaround with one day rush available, and produce high quality coatings. If you need coatings for aerospace production, the energy industry, food processing, manufacturing, prototypes, or something else, you can count on us to get the job done. Contact us today and let's get started.
Aviation Teflon® Coatings Oklahoma
The aviation and aerospace industry has many reasons for Teflon® and other fluoropolymer coatings. These coatings are abrasion resistant, so they will protect machinery parts from nicks and dings, as well as from wind related damage. Teflon® coatings are also temperature resistant, so they can withstand the extreme heat and cold that aerospace and aviation parts go through, including both the manufacturing of these parts and what the parts are subjected to. And these coatings are self-lubricating as well. Give us a call today with any aerospace and aviation coatings you need.
Energy Industry Coatings
Teflon® and other fluoropolymer coatings are resistant to corrosive chemicals, so they are often paired with parts used in chemical processing such as crude oil. This helps to protect industrial parts so that they can be used longer without need for replacement. But beyond crude oil, these coatings are suitable for many energy industry related uses. Due to the abrasion resistance of these coatings, they are also used for wind energy parts such as turbine blades and more. Fluoropolymer coatings are useful for the energy industry with regards to:
Wind Energy
Natural Gas
Crude Oil
And More
Food Processing Coatings
Most companies working in food processing have a great need for FDA approved nonstick coatings. Teflon® and other fluoropolymers are also temperature resistant coatings. These two properties combined make these coatings perfect for use in the food processing industry. Food will not adhere to machinery parts, streamlining production and eliminating waste; and the coatings will not wear away during cooking processes, meaning you can get more life out of each coating. If these are the type of coatings you are looking for, give us a call and see what we can do for you.
Coating Solutions has been working with fluoropolymer coatings for more than 20 years. Our high quality, low minimum lot charge, and fast turnaround have many people calling us whenever they need reliable coatings. Contact us today and we'll do this for you.