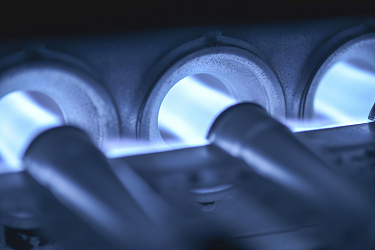 Industrial companies, such as those in manufacturing and food processing, can benefit greatly from machinery parts that are covered with a Teflon® or other fluoropolymer coating. These coatings can help machinery parts last longer and make production move more smoothly, among other things. Coating Solutions is located in the Twin Cities and we have been a Teflon® applicator for industrial companies around the Midwest and the country for more than 20 years. What keeps customers coming back to us is simple: we produce high quality coatings, have the lowest minimum lot charge in the industry, and have an extremely fast turnaround with one-day rush available. So no matter if you need nonstick FDA approved coatings, dry lubricant coatings, or chemical resistant coatings that can withstand corrosive substances, contact Coating Solutions to get the job done. We guarantee your satisfaction!
Manufacturing Coatings
Companies working in manufacturing need coatings that can take on a number of different properties, depending on the machinery part and how it is being used. This is why Teflon® and other fluoropolymer coatings are so widely used: their versatility. These coatings can act as dry lubricant/self-lubricating, they can be abrasion, temperature, or chemical resistant, or they can be nonwetting, among other things. The versatility of these coatings is what makes them used in so many varying industries. Fortunately, Coating Solutions has coated parts for numerous industries. Either tell us which coating you need, or how part (substrate) will be used and we will determine the appropriate coating. And of course the substrate will need to be able to withstand the high cure temperature for the given coating. Contact us today and we will get started on the coatings you need so that your business can run more efficiently.
Food Processing Teflon® Coatings Norfolk NE
Food processing companies need nonstick FDA approved coatings so that production runs smoothly and efficiently. Without nonstick coating, sticky sugars and flours would gum up machinery parts, log jamming product and causing work stoppages. And because these coatings are temperature resistant, they can withstand any baking processes that take place during food processing. If you need fluoropolymer coatings so that you can maximize production and increase your capital, contact Coating Solutions today.
Coating Solutions has been a Teflon® and fluoropolymer applicator for industrial parts for more than 20 years. We have customers calling us from around the country due to our high quality, low minimum lot charge, and fast turnaround. Contact us today if this is what you're looking for.