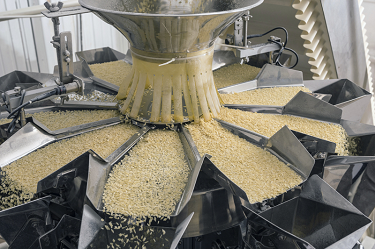 Teflon® and other fluoropolymer coatings are great for industrial companies so that they can maximize production while also improving efficiency. Whether businesses need FDA approved, nonstick coatings, temperature resistant coatings, or one more suitable for something else, these coatings can take on the job. Coating Solutions, located in the Twin Cities, has been coating parts for industrial use with Teflon® and other fluoropolymers for more than 20 years. Our customers keep contacting us due to three main reasons: we produce high quality coatings, have the lowest minimum lot charge in the industry, and have an extremely fast turnaround with one day rush available. When people call us, they know they will get long lasting, affordable coatings and they will get them fast. And after all, isn't that what companies care about? No one wants to wait around for days and weeks on end. And no one wants to overpay. But when you contact us, you can be sure that none of these things will happen. Give us a call today and you will see not only why people give us a try, but also why we become their go-to coating company thereafter.
Food Processing Teflon® Coatings New Ulm MN
Food processing companies can benefit greatly when their machinery parts are coated with Teflon® or another fluoropolymer. FDA approved nonstick coatings make it so that food and grains slide easily down production lines, not getting caught up and everything flows smoothly. When parts are covered with these coatings, food will fall easily and uniformly out of molds, this will eliminate waste. Not to mention, when machinery parts have a nonstick coating applied to them, the parts are easier to clean, saving businesses expense related to extra labor and cleaning chemicals. Also, because these coatings are temperature resistant, they will not wear when exposed to high heat such as during baking, boiling, and steaming processes. This makes these coatings ideal for any business working with food or beverages. If you need reliable Teflon® coatings for your food processing company, give us a call today and you won't be disappointed.
Coatings for Prototypes
Because we have the lowest minimum lot charge in the industry, many prototype developers who only need a single part coated give us a call before they are ready to give their new invention a test. If this is what you need, give us a call today.
Coating Solutions has been an applicator of industrial Teflon® and other fluoropolymers for more than 20 years. Our high quality, low minimum lot charge, and fast turnaround will have you coming back. Contact us today and you won't regret it.