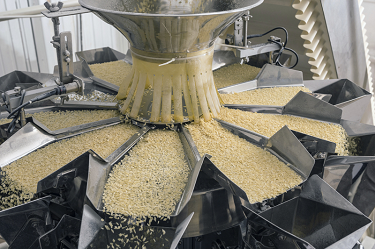 Efficiency is key in the food processing and agriculture world. Being delayed by equipment that doesn't work as expected can be a nightmare for many in these industries. Productivity is what makes or breaks a business, so it is important to take advantage of key features that can help your business run more smoothly. When it comes to heavy machinery and other equipment, investing in nonstick Teflon® coatings can help ensure that the equipment you rely on remains functional at all times. Our team at Coating Solutions, Inc., takes pride in offering affordable Teflon® coating for agriculture and food processing businesses in Montana.
Go the Extra Mile With Your Equipment
Our FDA approved coatings not only offer nonstick features, but they are also nonwetting. Additionally, our products offer temperature resistance and abrasion resistance. In turn, the Teflon® coating helps to ensure that your agriculture or food processing equipment doesn't get shut down or build up unwanted debris. Thanks to the Teflon® coating, your equipment has chemical resistance and corrosion resistance features that makes it much more easy to clean. Less cleaning means more money in your pocket when it comes to heavy machinery and energy mining. Lubricity is achievable when coating your agriculture and food processing equipment with Teflon®.
Family Owned and Guaranteed
When choosing to partner with our team at Coating Solutions, Inc., you are not only investing in self lubricating products, but you are also becoming part of the family. All of our employees aim for elite customer service and high quality Teflon® coating products to ensure that all of our clients are satisfied, regardless of the industry that they may be a part of. To top it off, we provide a low minimum lot charge that cannot be matched in our industry and we guarantee fast turnaround! We know how important your heavy machinery is to running a productive business, so we do everything in our power to ensure you receive your Teflon® coated equipment back in no time!
Quality Teflon® Coatings Montana
If you run an agriculture or food processing business in Montana, it is time to invest in Teflon® coating from our team at Coating Solutions, Inc. Not only will we keep your heavy machinery running smoothly, but we will also help make sure that you don't run into any machinery issues in the future. Give our team a call today at (651) 762-5700 or email sales@coatingsolutions.com to learn more about how we can provide your business with coating solutions.