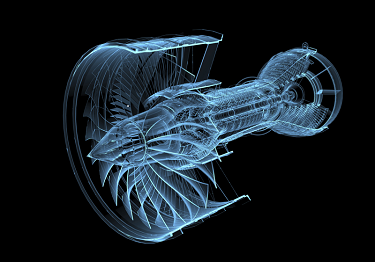 There are many reasons to find a good Teflon® coating company; first and foremost among them, so that you have a reliable source of Teflon® and other fluoropolymer coated parts when you need them. A good Teflon® coating company can coat parts for you quickly, and so that they will last a long time. And Coating Solutions is just this type of company. We are located in the Twin Cities and have been working with Teflon® and other fluoropolymer coatings for more than 20 years. We also have the lowest minimum lot charge in the industry and an extremely fast turnaround with one day rush available – and this is why customers call us whenever they need industrial Teflon® coatings. We are reliable. No matter if you need parts for nonstick or nonwetting purposes, parts that can withstand high temperatures or corrosive chemicals, or something else; we can take care of it for you. Contact us today and see just how good our coatings stack up against the rest.
Aerospace Teflon® Coatings Missouri
The aerospace industry has many needs for Teflon® and other fluoropolymer coated parts. Some parts need to withstand extreme temperatures, whether cold or hot or both; while some parts need to be self-lubricating or chemical or abrasion resistant. No matter why you need Teflon® coated parts, whether for the manufacturing of aerospace parts or for the practical use of them, Coating Solutions can get the job done quickly and properly. We will have your coatings accessible to you in no time, so that you can get back to work, to testing, to whatever it is you need to do next. Give us a call today with any aerospace Teflon® coating needs you may have.
Chemical Processing Fluoropolymer Coatings
Due to the fact that Teflon® and other fluoropolymer coatings are resistant to corrosive chemicals, they are often paired with parts used in chemical processing. We have many years of experience working with companies in this field, and can help you find the best coating for a part's desired use. Give us a call today and let's talk brass tacks.
Food Processing Coatings
Nonstick FDA approved Teflon® coatings are needed for almost every business working in food processing. Nonstick, when combined with temperature resistance, makes for a perfect combination used for food processing machinery. We work with Fortune 500 food processors from around the country whenever they need reliable Teflon® coatings. Contact us today and you'll see why.
Coating Solutions has been working with industrial Teflon® coatings for more than 20 years. We have a built a solid reputation on quality products, low prices, and fast turnaround. And that's really what companies are looking for. No one wants to waste time with shoddy products, and we won't waste yours. Contact us today and see what we can do for you.