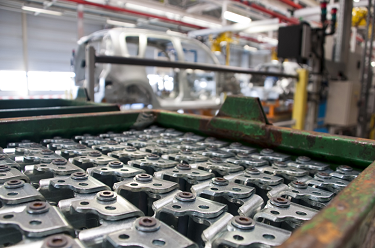 Running a business that utilizes equipment on a daily basis can be tough. The productivity of your organization in Mississippi relies solely on the performance of your equipment. When it comes to the coating of your equipment parts, our team at Coating Solutions Inc., can implement industrial grade Teflon® coatings to help keep your items protected from unwanted chemicals, corrosion and abrasions. Regardless of the industry that you are in, Teflon® can be useful in a variety of beneficial ways.
Teflon® Coatings for Multiple Industries
While most people know of the nonstick and nonwetting benefits of using Teflon® coated pots and pans while cooking, there are many more benefits associated with this durable product. A few of the industries where Teflon® coating comes in handy include:
Agriculture – For those in the agriculture industry, Teflon® coatings can provide your outdoor equipment with abrasion resistance qualities that will keep them around for years. Teflon® also provides added temperature resistance to fight against any extreme temperatures your equipment will be subjected to. Additionally, if you have issues with landscaping equipment like shears and scissors, our Teflon® coatings will help maintain the lubricity and serve as a dry lubricant.
Automotive – The automotive industry can take advantage of Teflon® coating in a variety of ways. Teflon® works incredibly well as a dry lubricant for seat belt clips. When it comes to automotive parts, Teflon® coating helps with corrosion resistance on things like pistons and fasteners.
Machine Shops – It's not a machine shop if there are no saw blades in sight! By taking advantage of our Teflon® coating, your saws will benefit from low friction and nonstick features and will be more resistant to abrasions.
Manufacturing – If working with chemicals has weakened your equipment, Teflon® coating from our experts at Coating Solutions Inc., can provide that extra chemical resistance that you need to help keep your equipment around for years to come.
High Quality Teflon® Coatings Mississippi
At Coating Solutions Inc., we offer a low minimum lot charge, making it even more of a no brainer to try our top of the line Teflon® coating for your Mississippi business. In addition to heightened performance, quality guarantees and greater resistance to high temperatures, chemicals or abrasion, all of our Teflon® services will be handled with fast turnaround times. Now is the time to give our team a call at (651) 762-5700, or email sales@coatingsolutions.com and let our Teflon® coating team go to work for you!