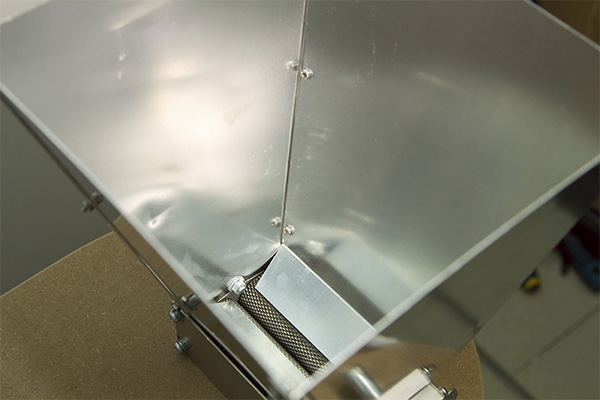 Teflon® coatings help numerous industries to operate more efficiently and productively. Whether they need coatings for nonstick or nonwetting, abrasion or temperature resistance, or a low co-efficient of friction, Teflon® coatings can help businesses fulfill all of these needs. Coating Solutions is based in the Twin Cities and has been a Teflon® coating applicator for over 20 years now. We are known for three very good reasons: high quality coatings, the lowest minimum lot charge in the industry, and an extremely fast turnaround with one day rush available. And we are a family owned and operated company. So no matter why you need Teflon® or other fluoropolymer coatings, or what industry you work in, contact us for coatings you can rely on. We guarantee you'll be satisfied.
Food Processing Teflon® Coatings Minneapolis
Any company working in the food processing industry knows the benefits of Teflon® coated machinery parts. When machinery parts are covered with these coatings, they take on a whole host of properties that make the parts operate better. Food processing machinery parts work much better when they are coated with fluoropolymers, as these coatings are nonstick. Food won't adhere to parts as it slides down production lines, therefore making everything run more smoothly. And because machinery parts are now nonstick, cleaning is much easier to do. This saves costs related to labor and cleaning chemicals. Also, these coatings are temperature resistant, which means they won't wear away when exposed to high heat such as during baking processes. Lastly, these coatings are FDA approved, so you can be sure they are suitable for food contact. If you need Teflon® coatings for food processing machinery parts, contact us today and we will take care of it for you.
Packaging Machinery Coatings
Just like the food processing industry, packaging machinery benefits greatly from Teflon® coated parts. These parts also operate much more effectively due to the nonstick and temperature resistance that fluoropolymer coatings offer. Many of our customers working with packaging machinery contact us for their Teflon® coatings due to our fast turnaround and low minimum lot charge. Contact us today for any packaging machinery coatings you need.
Coatings for Machine Shops
Machine shops frequently get requests for newly fabricated parts to be coated with a fluoropolymer. And when this happens, they typically call us because our low minimum lot charge means they savings can be passed onto their customer, and our fast turnaround means they will get the part quickly. If you have a machine shop and a customer asking for fluoropolymer coated parts, contact us today.
If you want high quality coatings for a fair price, give Coating Solutions a call today.