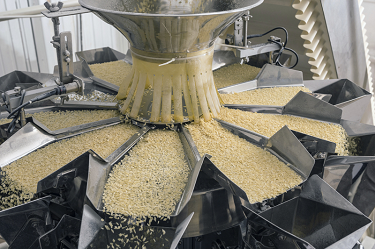 There are a few things that any business looks for when searching for a Teflon® coating company. Reliability, timeliness, and price are chief among these. Coating Solutions, based in the Twin Cities, handles all off these check-offs and more. We have been working with industrial Teflon® and other fluoropolymer coatings for more than 20 years, and we have been serving customer around the Midwest and the country in that time. The reason that so many customers contact us routinely is that we produce high quality coatings, have the lowest minimum lot charge in the industry, and have a very fast turnaround that can be as low as one day. No matter what companies need Teflon® coatings for, be it nonstick or nonwetting, temperature or chemical or abrasion resistance, or something else, Coating Solutions can get it done. Give us a call today and see why so many businesses call us whenever they need reliable Teflon® coatings.
Food Processing Teflon® Coatings Le Mars IA
Virtually every company that works in food processing needs a reliable company that can provide them with fluoropolymer coatings. FDA approved, nonstick coatings enable food processing companies to produce more while eliminating waste. And this can be said for our coatings as well, evidenced by our numerous Fortune 500 food processing customers. When companies working in food processing have their machinery parts coated with a fluoropolymer, rather than using parts made from expensive and exotic metals, they are choosing price and reliability. Nonstick coatings allow food to slide smoothly down production lines, as well as to fall seamlessly out of molds. And because food doesn't stick to parts, waste is minimized. Not to mention the fact that cleaning is easier and less costly, what with less expenses for cleaning chemicals and labor due to the fact that food isn't sticking to parts. If this is what you're looking for regarding your food processing machinery: low price, high quality and experienced coatings, and fast turnaround, contact Coating Solutions today.
Machine Shop Coatings
We frequently get calls from machine shops around the area about our fluoropolymer coatings. Whether machine shops need coatings for their own purposes or for their customers (self-lubricating, abrasion resistant, nonwetting, etc.) they know we will get the job done. Give us a call today and see how well our low prices and fast turnaround can work for you.
Coating Solutions knows that every fluoropolymer coating company produces high quality coatings. Our fast turnaround, low minimum lot charge, and knowledge of what's required for varied parts sets us apart. Give us a call today and let's get your company more productive.