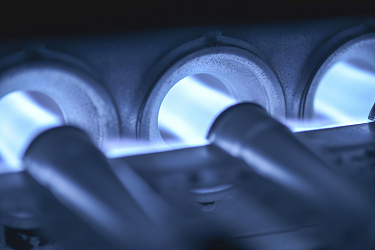 Many companies have needs for industrial Teflon® and other fluoropolymer coatings. Whether for the production of steel or for food processing, aerospace or chemical processing, these coatings can perform many tasks so that businesses get exactly what they need to be more successful. Coating Solutions is an industrial fluoropolymer coating company located in the Twin Cities. We have been working with Teflon® and other fluoropolymers for more than 20 years and the reasons our customers around the country call us whenever they need coatings are many-fold: we have the lowest minimum lot charge in the industry, produce high quality coatings, and have a fast turnaround with one day rush available. No matter if you need nonstick coatings or ones that can withstand abrasive chemicals, temperature resistant coatings or nonwetting coatings, we can get the job done well and quickly for you. Contact us today and see why so many industrial businesses rely on us for their Teflon® and other fluoropolymer coatings.
Teflon® Coatings for Steel
Whether you are manufacturing steel or simply need coatings that will work with steel substrates, we can take care of it for you. The coatings that we provide can withstand high temperatures and are abrasion resistant. They are also self-lubricating. These properties and more mean that the machinery parts you use when manufacturing steel will be well protected and last longer. And if you simply need coatings that can protect steel parts or give them a certain property, give us a call and we can give you exactly what we need. And they great thing about steel is that the substrates can generally withstand our high temperature cure ovens required for making sure the coatings last.
Food Processing Teflon® Coatings Indiana
Many food processing companies need FDA approved nonstick coatings. These coatings are also temperature resistant, so they won't wear away when exposed to high heat during cooking processes. With these types of fluoropolymer coatings, food processing companies can save expenses related to food waste and production slow-downs or stoppages.
Coatings for Chemical Processing
Due to the fact that fluoropolymer coatings are resistant to almost all known chemicals, they are often used to protect machinery parts used in chemical processing such as petroleum. If these are the types of coatings you are looking for, contact us and see how ours stand up against the rest.
Coating Solutions has been working with industrial Teflon® and other fluoropolymer coatings for more than 20 years. Our low minimum lot charge, fast turnaround, and high quality have had many customers around Indiana call us whenever they need reliable coatings. Contact us today and see why.