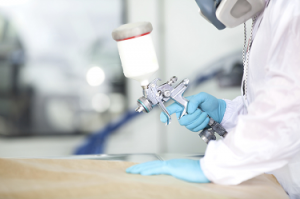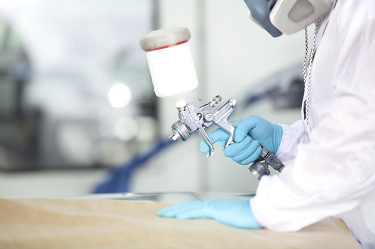 If you work in the manufacturing, food, lumber and paper or packaging industry in Fort Collins, CO, you likely know about the many benefits of Teflon® and fluoropolymer industrial coating application on your equipment and machinery. Industrial coating can extend the life of your equipment, make for much easier cleaning and provide a protective layer that withstands heat. Coating Solutions specializes in the FDA approved Teflon® and fluoropolymer industrial coating application and has been a leader in the business since 1995. Our team recognizes that you have many choices when it comes to choosing a partner for coating application, so we offer personalized customer support and the highest quality product in the business.
Fast Turnaround And Low Minimum Lot Charge
In addition to providing exceptional quality and responsive customer service, Coating Solutions sets itself apart from the competition by offering fast turnaround and the lowest minimum lot charge in the business. This means that if you need one or one hundred pieces of equipment coating, you can be confident that the price you receive will be consistent. When you need a job turned our fast, Coating Solutions is the obvious choice. Typical turnaround time is approximately 3-5 days, so that you minimize production disruption. We also have a one day shipping option available if you need it.
As a family owned business, you will find that our team genuinely cares about you work, your needs and will work for you to turnaround your job in a way that works best for you. We will treat you like family and work to keep your business. Our team is friendly, we answer our phones, and provide you with honest and straightforward information, and the bottom line is that we will take care of you as a customer and get your job done right.
Unique Properties Of Teflon® And Fluoropolymer Industrial Coating
Teflon® and fluoropolymer industrial coating is frequently used in the manufacturing, food, lumber, paper or packaging industries because of the following unique qualities:
● Nonstick
● Nonwetting
● Temperature Resistance
● Abrasion resistance
● Chemical resistance
● Corrosion resistance
● Lubricity (can be used as a dry lubricant)
Coating Solutions is located Minnesota and serves industries and businesses all over the country. If you are in the Fort Collins, CO area and are interested in learning more about how Coating Solutions can help your business with Teflon® and fluoropolymer industrial coatings, give our team a call today at 1-651-762-5700.