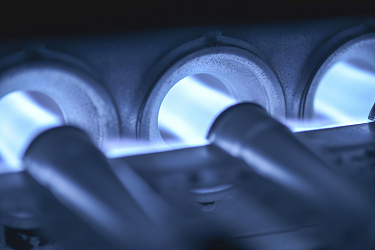 There are many reasons for industrial companies to have their machinery parts coated with Teflon® or another fluoropolymer. Self-lubricating, temperature and chemical resistance, and more are all properties that can be gained from having machinery parts covered with these coatings. Coating Solutions, based in the Twin Cities, handles Teflon® industrial coatings for businesses around the Midwest and the country. From Alabama to California, companies call us for their coating needs due to the fact that we produce high quality coatings, have the lowest minimum lot charge in the industry, and a very fast turnaround with one day rush available. So no matter what or why you need Teflon® or another fluoropolymer coating, contact Coating Solutions today. We have been working in this field for more than 20 years, and our experience will help you get the precise coating that you need.
Heavy Machinery Teflon® Coatings Fond du Lac WI
Many industrial companies working with heavy machinery need Teflon® and other fluoropolymer coatings so that they can properly do their jobs. Some companies need abrasion resistant coatings while others need ones specifically to resist strong and harsh chemicals. Because these coating are useful for so many different needs, they can be utilized for multiple properties at once. Our large cure ovens can handle parts as large as trucks, so no matter the size of the heavy machinery equipment that you're working with, we can properly coat it. Contact us today for any coating needs you might have
High Temperature Cure Oven
In order to properly cure coatings, substrates must go through our cure oven and this operates at very high temperatures. To determine the appropriate coating for a part, the temperature at which that part can be cured needs to be taken into account. Please inform us of the maximum temperature that a part can withstand so that the right coating is applied.
Automotive Coatings
Businesses that work with automotive parts need fluoropolymer coatings for their own machinery parts so that machines can operate properly. Abrasion resistance, dry lubricant, temperature resistant, nonwetting, and more are all needs for companies working in the automotive industry. And because we have such a fast turnaround, businesses get their parts back quickly so that they can return to work.
Coating Solutions has been working with Teflon® and other fluoropolymer coatings for more than 20 years. Our high quality, fast turnaround, and low minimum lot charge make us the first choice for many companies requiring Teflon® coatings. Contact us today if this sounds pretty good to you.