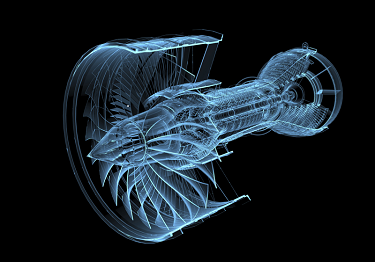 Often when someone hears of the product, Teflon®, they think of their favorite frying pan. While we love some good home cooking, Coating Solutions Inc., has been doing some bigger and better things with Teflon® that goes beyond the stove. We provide industrial Teflon® coatings for a broad range of different industries around the country and Florida. Teflon® is an amazing product and we cannot wait to show you how so many different companies use it for the betterment of their products.
Industries We Serve
Manufacturing industries, food processing industries, machine shops, and the aerospace industry are among the top industries that utilize our non-stick Teflon® coating. From automotive to packaging machinery, Teflon® is a fantastic product that enhances the functionality of other products. This is only a small example of the industry list for Teflon®. If you even think that you may need Teflon®, call us and let's find out together! At Coating Solutions Inc., we offer a low minimum lot charge and a fast turnaround for companies looking to use our Teflon® coatings.
The Benefits of Teflon®
So why are so many industries hopping on board the Teflon® express train? Teflon® is a self-lubricating product that is perfect for a variety of things. It is nonstick, nonwetting, temperature resistant, abrasion resistant, chemical resistant, and corrosion resistant. Due to the immense resistance to non-preferred variables and our fast turnaround for application, it makes perfect sense that when companies are looking for Teflon® they choose Coating Solutions, Inc.
Teflon® Coatings Florida & Coating Solutions
At Coating Solutions Inc., we have been working with this nonstick, nonwetting, temperature resistance material since 1995. We are based out of Minnesota but serve all across the country, including Florida, so that all of our customers are able to receive an American Teflon® coating. When we say fast turnaround, we mean it. Our average turnaround time is between 3-5 days, but we are able to provide next day service for some items. While our product and process is the highest of quality, we provide the lowest minimum lot charge in the industry for our customers. Our extensive experience in this industry allows us to apply our superior product and give our customers that fast turnaround they need.
So, if you are in Florida and looking for a product that gives your product temperature resistance, abrasion resistance, chemical resistance, corrosion resistance, and lubricity, Teflon® is your answer and Coating Solutions Inc., can make it happen for you. For more information, call us today at 651-762-5700, or email us at sales@coatingsolutions.com.