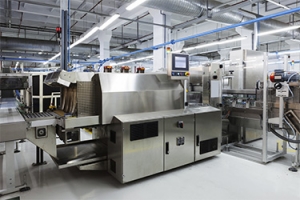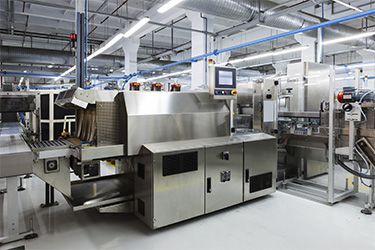 With any industry in Fayetteville, AR, businesses are trying to do everything possible to boost productivity. Your company relies on a streamlined approach where speed matters. A set back with your equipment could be detrimental to the financial success of the business. At Coating Solutions, Inc., we specialize in applying Teflon® coatings to heavy equipment that helps keep things running smoothly on a daily basis for many companies.
Teflon® FDA Approved Coatings
When it comes to the food processing industry, there are an endless amount of rules and regulations that organizations must stay in line with. Otherwise, your company can be forced to shut down. No one wants to be the next food processing company making the news for all of the wrong reasons. By letting our team at Coating Solutions, Inc., apply nonstick and nonwetting Teflon® coatings to your equipment, not only will things be more productive at the facility, but the coating is also FDA approved!
Elite Resistance with Teflon® Coatings
For those of you in the energy, manufacturing or packaging industry, resistance is a good thing when it comes to the equipment that is used every day. Let our Teflon® coatings help provide your equipment with temperature resistance and abrasion resistance so that you can keep these expensive items around for years to come. If you work with dangerous chemicals, our Teflon® coatings offer chemical resistance and corrosion resistance so that your equipment doesn't break down. The lubricity of your equipment is another important factor that our Teflon® coatings can help you with!
Family Atmosphere in Fayetteville AR
As a family owned business, we consider our clients as family too! So, we hope you'll consider becoming part of our growing family by investing in Teflon® coatings from our team at Coating Solutions, Inc. A partnership with our staff provides you with a low minimum lot charge (lowest in the industry) and extremely fast turnaround (usually 3 to 5 days). You'll be treated with respect from the minute you give us a call and once you get a hold of our self lubricating coatings, you'll be left wondering why it took you so long to try our Teflon® coating in the first place.
Now is the time to protect and enhance the functionality of your equipment. If you run an energy, manufacturing, packaging or food processing business in the Fayetteville, AR, area, our staff at Coating Solutions, Inc., can help! Keep your expensive equipment up and running for years to come by trying our Teflon® coating applicators. Give us a call today at (651) 762-5700 or email us at sales@coatingsolutions.com.