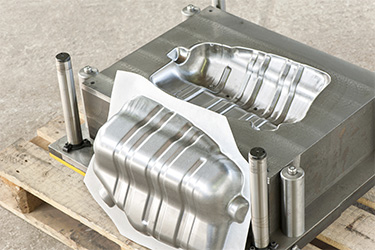 Industrial Teflon® coatings help everything run more smoothly. When your machinery parts can operate at the level you need them to, there are less slowdowns and more production time. Coating Solutions is located in the Twin Cities and we have been working with industrial Teflon® and other fluoropolymers for companies around the Midwest and the country for more than 20 years. When companies need coatings for nonstick or nonwetting purposes, temperature or chemical resistance, abrasion resistance, or something else, they contact us. This is due to the fact that not only do we produce high quality coatings, but we also have the lowest minimum lot charge in the industry and an extremely fast turnaround with one day rush available. So no matter what industry you're working in, be it manufacturing or food processing, have a machine shop or are an independent prototype developer, we can coat whatever you need and whatever order size you have. Give us a call today and let's get started with coatings that will have you operating more productively.
Coatings for Manufacturing
Many manufacturing companies have needs for Teflon® and other fluoropolymer coatings. These coatings can be used to be abrasive resistant, protecting machinery parts from repetitive forces. They can also be temperature resistant, self-lubricating, nonwetting, and more. If you have machinery parts that are wearing down quickly, causing to you to replace them often, then covering them with a fluoropolymer is the right approach. These coatings allow companies to produce more as they are stopping machinery less to replace parts, and due to the fact that parts are functioning better. If you have a need for industrial Teflon® coatings then give us a call today.
Food Processing Teflon® Coatings Dubuque IA
Food processing companies around the country have a need for FDA approved nonstick Teflon® coatings. These coatings ensure that food slides easily down production lines and that the machinery parts are safe for contact with food. Companies waste less due to the fact that food falls out of molds more easily. And machinery parts are easier and less costly to clean as food is not clinging to them as much. Also, because these coatings are temperature resistant, they will not wear away during cooking processes, allowing you to get more life out of each coating. Teflon® coatings really do help things move more smoothly during food processing.
Experienced Teflon® Coating Company
Coating Solutions has been working with Teflon® and other industrial fluoropolymers for more than 20 years. Our high quality, low minimum lot charge, and fast turnaround will have your industrial company around Dubuque operating more efficiently in no time. Give us a call today with whatever you need to work better.