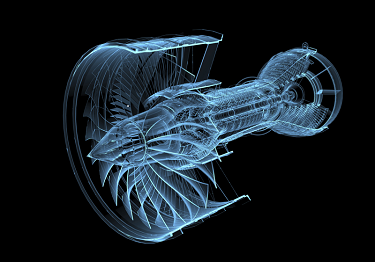 Nonstick, nonwetting, temperature resistance, abrasion resistance, chemical resistance, corrosion resistance, self lubricating…Imagine a coating solution that has all of these features and can cover your product so that you too can rave about its outer shell. At Coating Solutions Inc., we can make this happen for you. We specialize in Chemours® Teflon® for printing/publishing machinery, aerospace equipment, and manufacturing equipment.
Printing/Publishing
There's nothing like actually holding a good book, newspaper, or magazine in your hand. Nothing can replace physical, hard copies. However, those in the paper industry know that press rolls and other printing machinery can have its kinks. Jamming machines, work stoppages, and just paper generally clinging to the rolls can cause a big disaster. When you let Coating Solutions Inc., coat your press rolls in Chemours® Teflon®, all of that goes away. The nonstick, nonwetting, abrasion resistance, and self-lubricating capabilities extends your machine's life and makes press rolling run much more smoothly and efficiently.
Aerospace Teflon® Coatings Coon Rapids MN
When you work with aerospace machinery, it's important that it has ultimate chemical resistance, corrosion resistance, and a fair amount of lubricity. This is why Chemours® Teflon® is the perfect product for both aircraft and aerospace technology. It is a high performance barrier that is nonstick, nonwetting, and has that chemical and corrosion resistance that you need in the sky and beyond. Coating your aerospace products with Chemours® Teflon® is a no brainer.
Manufacturing
Whether you are manufacturing clothes, food, or any other product, Chemours® Teflon® is the perfect choice for all manufacturing machines. Not only do we provide FDA approved coatings, all of our Chemours® Teflon® coatings are offered at a low minimum lot charge and have a fast turnaround. Manufacturing is a fast process, if you have the right coating material.
At Coating Solutions Inc., we take our job seriously. Every client we have receives the utmost professional and reliable care as we quickly do our job so that you can do yours. Our low minimum lot charge allows companies to send their products in for coatings at a decent price. Our fast turnaround time ensures customers that they will have their product back quickly so that business can keep running as smoothly as possible. For those in a bind, we offer 24 hour rush on certain items- all you have to do is ask! For more information on our coatings here at Coating Solutions Inc., call us today at 651-762-5700.