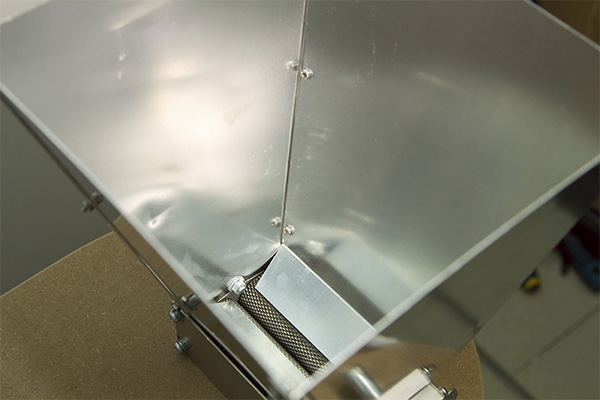 Industrial Teflon® coatings help companies maximize production and eliminate waste. And businesses across an array of industries can utilize these coatings for whatever their needs. Coating Solutions, based in the Twin Cities, has been working with Teflon® and other fluoropolymer coatings for more than 20 years. Our industrial customers from across the nation, from California to Alabama and farther east, come to us due to three primary reasons: we produce high quality coatings, have the lowest minimum lot charge in the industry, and have a very fast turnaround with one day rush available. Whether customers need nonstick FDA approved coatings for food processing, or abrasion and chemical resistant coatings for manufacturing, they contact us because they know we will get the job done right. So give us a call today and we will get you high quality coatings. We guarantee you won't be disappointed.
Manufacturing Teflon® Coatings Columbus NE
Many manufacturing companies can max use of the many benefits of Teflon® and other fluoropolymer coatings. To maximize production and efficiency, machines need to work properly every time, all the time. And when machinery parts are covered with Teflon® or another fluoropolymer, this can happen. Some machinery parts may need coatings that allow them to be self-lubricating, some need to be temperature resistant, and some need to be abrasive or chemical resistant, among other things. And because these coatings can take on all of these properties and more, machinery parts can do what they need to when they need to. If this is what you need so that your operation can run more efficiently, contact us today.
Food Processing Coatings
Food processing companies have two choices for machinery parts so that their operation can run properly: use parts made from expensive, exotic metals, or use parts that are coated with Teflon® or another fluoropolymer. The second option is much less inexpensive and can accomplish all that a food processing company needs from its machinery parts. These coatings are nonstick, FDA approved, and temperature resistant. Food will slide easily down production lines, the coatings won't wear away when exposed to high heat during baking processes, and the coatings are safe for contact with food. This makes these coatings perfect for food processing companies. If this is what you're looking for, contact us today.
Coating Solutions has been an applicator of Teflon® and other fluoropolymer coatings for more than 20 years. Our low minimum lot charge, high quality, and fast turnaround keeps customers calling us whenever they need parts coated. Contact us today if this sounds pretty good to you.