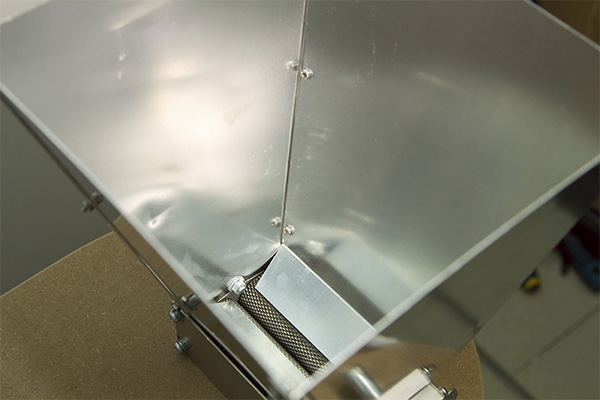 Do you need Teflon® or other fluoropolymer coated parts so that your industrial machinery can run at maximum efficiency? If so, you're in luck. Coating Solutions is a professional applicator of Teflon® and other fluoropolymer coatings and has been applying them for industrial businesses since 1995. Although we are based in Minnesota, we have numerous customers from around the country due to the fact that we have an extremely fast turnaround with one day rush available and the lowest minimum lot charge in the industry. Whether you need coatings so that your parts are nonstick, abrasion, chemical or temperature resistant, or nonwetting, among other things, contact us today for high quality that you can rely on.
Food Processing Teflon® Coatings Cedar Rapids
Companies working in the food processing industry have tremendous needs for machine parts that are coated with Teflon® or other fluoropolymers. The most popular and well-known property of these coatings – nonstick – allows food to slide seamlessly through production lines without adhering to machinery parts and therefore causing logjams and work stoppages. And nonstick also means that machines are easier to clean later on. Therefore, expenses for labor and cleaning chemicals can be saved due to the fact that machines are much easier to clean and don't take as much time. Also, because these coatings are temperature resistant, they don't wear off the first time parts are put through a baking process, or any other type of cooking method. Not to mention, these coatings have been approved by the FDA, so you know they are safe for making contact with food. If you need industrial machinery parts coated for food processing needs, contact Coating Solutions today. We will get the parts back to you quickly so that you can get back to work.
Coatings for Machine Shops
Quite frequently we have machine shops call us up after their customers have requested that newly fabricated parts be coated with a fluoropolymer. And we are often a machine shop's first choice for these coatings considering that the savings from our low minimum lot charges can be passed on to the machine shop's customer. This makes everyone pleased. So no matter what reason your customer (or possibly you) needs parts coated with Teflon® or another fluoropolymer, consider Coating Solutions. You'll be glad you did.
Coating Solutions has been an applicator of Teflon® and other fluoropolymer coatings for many years now. Our low minimum lot charge and extremely fast turnaround – combined with our obvious high quality – mean that our customers are always impressed. If you need one part coated or a thousand, we'll take care of it for you. Contact us today and we'll get to work on whatever it is you need.