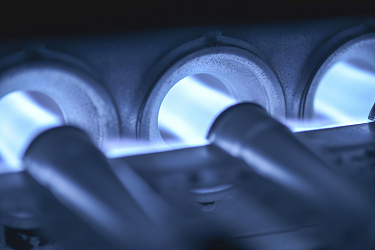 There are many uses for industrial Teflon® coatings, and businesses around Brooklyn Park have need for one, some, or all of these uses. Nonwetting, dry lubricant, corrosion resistant, etc., can all be achieved when machinery parts are covered with a fluoropolymer coating such as Teflon®. Coating Solutions is located in the Twin Cities, and we have been handling industrial Teflon® coatings for companies around Minnesota and the Midwest for more than 20 years. Many customers contact us due to the fact that we produce high quality coatings, have the lowest minimum lot charge in the industry, and have an extremely fast turnaround with one day rush available. No matter why you need Teflon® coatings, we can get them done quickly for you and at a fair price. Contact us today and see how we can help.
Coatings for Manufacturing
Teflon® and other fluoropolymer coatings are great for companies working in manufacturing. These coatings can help machinery parts to be self-lubricating, abrasion resistant, temperature resistant, nonwetting, and more. This helps businesses save expenses by properly protecting their machinery parts while also maximizing production due to thing working correctly. And it can be done at a much less cost than by using exotic and expensive metals for machinery parts. Regardless of what you are making, if you need coatings to help your machinery run smoothly, give us a call today.
Machine Shop Teflon® Coatings Brooklyn Park
Numerous machine shops around the country contact us whenever they have a need for Teflon® and other fluoropolymer coatings. This is often due to our low minimum lot charge and fast turnaround. When one of their customers requests that a newly fabricated part be covered with a fluoropolymer, they contact us because the savings can be passed on to the customer. This makes the customer happy and the machine shop look good. And whenever a machine shop has a need for coatings for their own purposes, be it self-lubrication or abrasion resistance, they know who to call. If you're in the need for Teflon® coatings for your machine shop, just send us an inquiry.
Experienced Teflon® Coatings
Coating Solutions has been working with Teflon® and other fluoropolymer coatings for more than 20 years. Our low minimum lot charge, fast turnaround, and high quality have numerous customers calling us whenever they have a need for coatings. Whether you are a Fortune 500 food processor or an independent prototype developer, we can handle any size order you need. Contact us today and let's get started.