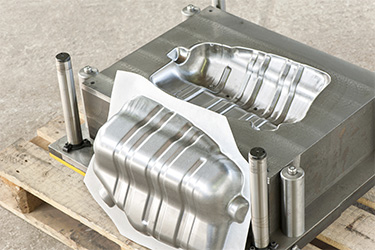 Fluoropolymer coatings such as Teflon® are great for industrial businesses and their machinery parts. Whether companies need parts that are nonstick, abrasion resistant, or have a low co-efficient of friction, among other things, these coatings can accomplish just that. Coating Solutions, located in the Twin Cities, has been coating parts for industrial use for more than 20 years. Customers keep calling us due to the fact that we have high quality coatings, the lowest minimum lot charge in the industry, and a very fast turnaround with one day rush as an option. No matter what reason you need Teflon® coatings for, we will take care of it for you. If this sounds good to you, contact us today and we guarantee you won't be disappointed.
Machine Shop Teflon® Coatings Brainerd
At Coating Solutions, we frequently get calls from machine shops seeking coatings. When their customers request that newly fabricated parts be coated with a fluoropolymer, machine shops call us because our high quality and low minimum lot charge can be passed on to their customers. And whenever a machine shop needs Teflon® coatings for their own purposes, they know who to call as well. Furthermore, this doesn't just go for machine shops in Minnesota, but for shops around the country, from California to Alabama. So if you need a part to be nonstick, or chemical or abrasion resistant, contact Coating Solutions.
Food Processing Coatings
Food processing companies need their machinery parts to be nonstick so that food slides easily down production lines. And FDA approved Teflon® coatings fulfill this need time and again. When machinery parts are coated with nonstick fluoropolymers, food moves easily down production lines, falls out of molds with regularity, and saves businesses costs related to cleaning chemicals and labor. Additionally, because these coatings are temperature resistant, they won't wear away when exposed to high heat during baking. If you need FDA approved coatings for your food processing machinery, contact Coating Solutions today.
Paper Industry Coatings
The nonstick and abrasion resistance of fluoropolymers helps press rollers in the paper industry last longer and work better. This saves businesses much in replacement costs. If you're working in the paper industry and your current coating company doesn't seem to be fulfilling the task, contact Coating Solutions. We will get it done and get it done right.
Coating Solutions has been working in the fluoropolymer coating industry for more than 20 years. Our high quality, low minimum lot charge, and fast turnaround have been valued by prototype inventors and Fortune 500 companies alike. If this is what you're looking for, contact us today and we know you will be pleased.