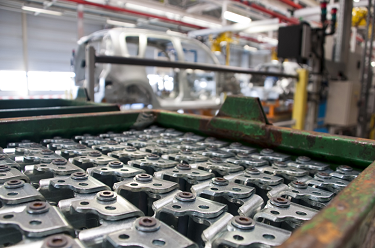 If you are in the manufacturing, food processing or packaging industry, you likely know how important and helpful Teflon® and fluoropolymer coating can be. First and foremost, its nonstick quality, the quality that has made Teflon® a household name, can keep food from sticking to large scale food processing machinery, in addition to providing coating for cutting blades used in packaging machinery to prevent thin films of plastic and foil from sticking to the blades as the material goes through the assembly line. Teflon® and fluoropolymer coating have numerous uses in industrial settings. Coating Solutions specializes the high quality application of Teflon® and fluoropolymer coating for industries in the Boise, Idaho area and focuses on providing the best possible customer service in the business.
Unique Properties of Teflon® and Fluoropolymer Industrial Coatings
The unique uses and qualities of the FDA approved Teflon® and fluoropolymer industrial coatings speak for themselves. In addition to the nonstick property, Teflon® is non-wetting, offers temperature resistance, chemical resistance, corrosion resistance and lubricity, meaning that it can be used as a dry lubricant. These properties make Teflon® and fluoropolymer coatings ideal for the manufacturing, food processing, packaging industries, extending the life of equipment, making it easier to use and much easier to clean.
Fast Turnaround Time and Low Minimum Lot Charge
There is no question about how useful Teflon® and fluoropolymer industrial coatings are — so, the only real question is who you use for the coating application. The team at Coating Solutions sets itself apart from other application companies by offering the lowest minimum lot charge in the business – meaning that you can have one piece of equipment coated or one hundred and expect a fair and consistent price. Further, our team will coat your equipment and ship it back to you quickly. We offer an extremely fast turnaround time, often getting equipment back to companies within 1-4 days.
Family Owned Coating Company Serving Boise, ID
Coating Solutions is a family owned business that has been coating equipment more than two decades. We treat our customers like family and strive to treat each of our customers fairly and with respect. We are located just outside of St. Paul, MN and serve customers all over the United States, including in Boise, ID. If you have questions about Teflon® and fluoropolymer coating and how it might be used in your industry, call (651) 762-5700. Our team will provide you with information, strong customer service and high quality industrial coating services.