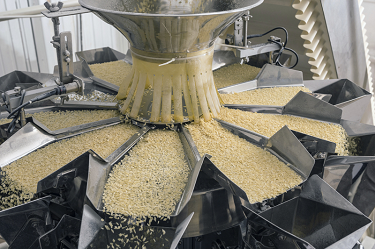 Teflon® and fluoropolymer industrial coatings is particularly useful in the manufacturing industry, machine shops and for prototype developers. It can help protect your equipment, coat steel, and extend the life of your products by offering corrosion resistance, abrasion resistance and chemical resistance. Coating Solutions serves the Birmingham, AL area and can provide industrial coating for one piece of equipment or 100 for the same base price. Our team understands that you have many choices for FDA approved coatings like Teflon® coating application, so we strive to provide you with the best possible customer service, fast turnaround time, and a low minimum lot charge.
Unique Properties of Teflon® and Fluoropolymer Industrial Coating
Industrial coatings have other unique properties that make it ideal for use in the manufacturing industry, machine shops and for prototype developers.
Nonstick: Perhaps the most well known property of this type of coating, Teflon® and fluoropolymer industrial coating keeps food and other material from sticking to steel and other types of equipment.
Nonwetting: Fluoropolymer coatings have excellent nonwetting properties, which allow water to bead up on instead of flow on coated equipment. This makes cleanup much faster and easier.
Temperature resistance: Teflon® and other fluoropolymer coatings have become known for their resistance to high and low temperatures, which is often used by those working in machine shops. If your machine shop could benefit from Teflon® coating, Coating Solutions can help determine what coating will serve the parts you use best.
Lubricity: Low friction point allows for use as a dry lubricant.
Family Owned Company Finds Best Type Of Coating To Meet Your Needs
Coating Solutions is a family owned business based in Minnesota and serving customers around the country. Our team has been providing high quality industrial coating application for more than 20 years. We can help determine which type of coating will work best for a part's desired use so that you can be confident that the coating will protect and extend the life of your equipment. We consider complexity, size and weight of the part, temperature (operating and cure) and the environment to determine the type of coating to use for a piece of equipment.
For more information about Teflon® and fluoropolymer industrial coating and partnering with Coating Solutions, call (651) 762-5700. From the moment you call, you can expect to be treated like a member of our family and receive honest, reliable service and affordable pricing.