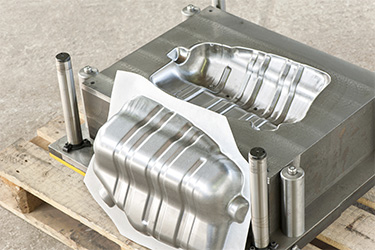 It really helps businesses when they can find a reliable Teflon® coating company to provide them with high quality coatings. No matter why a business needs parts coated with Teflon® or another fluoropolymer, they need them done at a high quality and in a timely manner. Coating Solutions, based in the Twin Cities, fulfills both of those needs and more. We have been working with industrial Teflon® for more than 20 years, and our customers around the Midwest and the country contact us because we produce high quality coatings, have the lowest minimum lot charge in the industry, and have a very fast turnaround (one day rush available). So if you need coatings to prevent abrasions to your machinery parts, or to withstand corrosive chemicals, among other things, contact us today and let's get started. We guarantee you'll be pleased with the results.
Machine Shop Teflon® Coatings Bellevue NE
Many machine shops around the Midwest contact us whenever they have a need for Teflon® or other fluoropolymer coatings. Sometimes they have customers who request that newly fabricated parts be covered with Teflon® or another fluoropolymer coating. When this happens, machine shops often call us as our low minimum lot charge can be passed on to the customer and our fast turnaround means the customer will get the product quickly. And sometimes machine shops need coatings for their own purposes. In these situations, they also give us a ring. Self-lubricating parts help things function better while causing fewer problems. Contact us today for any coatings you might need for your machine shop.
Manufacturing Coatings
Businesses working in manufacturing also need fluoropolymer coatings. These coatings can allow machinery parts to be nonwetting, abrasion and chemical resistant, dry lubricant, etc. And these coatings work for items both big and small. Give us a call today and see what we can do for you.
Coatings for Prototypes
Due to the fact that we have the lowest minimum lot charge in the industry, many prototype developers contact us when their invention needs to work better. We understand the nature of secrecy surrounding something that's still in development. So simply let us know how the part is intended to be used and we will determine the appropriate coating.
Coating Solutions has been working with industrial Teflon® and other fluoropolymer coatings for more than 20 years. Our high quality, low minimum lot charge and fast turnaround keeps customers coming back. Contact us today (you can even upload PDFs to our contact form) and let's get started.