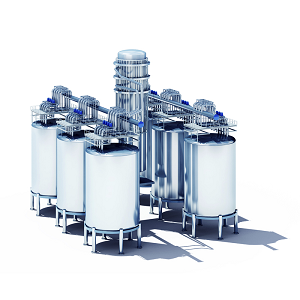 Finding the right Teflon® and fluoropolymer coating company is a great thing for many industrial businesses. A company that can provide you with high quality coatings at a fair price and with a fast turnaround is just the type you want. And Coating Solutions, located in the Twin Cities, fits the bill. We have been working with industrial Teflon® and other fluoropolymer coatings for more than 20 years, and not only do we produce high quality coatings with a fast turnaround (one day rush available), but we also have the lowest minimum lot charge in the industry. So no matter if you need chemical resistant coatings or abrasion resistant coatings, nonwetting coatings or nonstick coatings, we can do it at top quality and at a reasonable price. Let's get started today.
Coatings for Manufacturing
Manufacturing companies have many needs for Teflon® and other fluoropolymer coatings. These coatings can be chemical and abrasion resistant, they are stable when exposed to extreme temperatures, and are self-lubricating. Coatings such as these will protect your machinery parts and allow you to be more productive. And using fluoropolymer coatings are a much more cost-efficient option than using parts made from exotic metals. We can also coat any lot size you need, large or small. If you want your manufacturing operation to run better, give us a call today and have your machinery parts coated with a fluoropolymer.
Chemical Processing Coatings
Because Teflon® and other fluoropolymer coatings are resistant to corrosive chemicals, these coatings are often used to protect machinery parts that are used in chemical processing. Whatever you need, be it pots or storage tanks, rods, plates or baskets, we can take care of it for you. Regardless if you are making cleaning chemicals or bio-diesel, these coatings can protect your machinery parts.
Food Processing Teflon® Coatings Ames IA
The food processing industry has many needs for FDA approved nonstick coatings. These coatings are nonstick and temperature resistant, so food will slide easily down production lines and the coatings won't wear away during cooking processes. This save companies working in food processing expenses related to food waste and cleaning and actually allows them to produce more with production moving more smoothly. If you need Teflon® or other fluoropolymer coatings for your food processing business, contact us today.
Coating Solutions has been working with industrial Teflon® and other fluoropolymer coatings for more than 20 years. Our high quality, low minimum lot charge, and fast turnaround have customers calling us whenever they need coatings. Just give us a call and we will take care of any coatings you need.