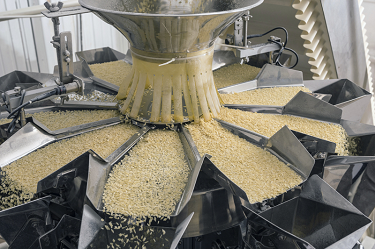 In this world, there are a lot of things that need some extra protection. When it's cold outside, we wear a coat to keep us warm. Every home in Alabama has some type of siding on the outside. If we didn't, our homes would either blow right over or rot out in weeks. Of course, M & Ms have that beautiful coating encasing their chocolate to give you that perfect crunch. The exterior of almost everything matters! From insects to space ships, the exterior of everything has a purpose and plays a role. If you are in the aerospace, automobile, agricultural, food processing, paper, or manufacturing industries, you probably have used Teflon® or other fluoropolymer coatings in the past. At Coating Solutions, Inc., we want you to know that we have the perfect Teflon® product to coat your machinery and protect your product.
Benefits of Teflon® Coatings Alabama
Let's start with non-stick and non-wetting features. If you've ever fried an egg on a Teflon® pan then this part is really self-explanatory. What you may not know is that Teflon® can be used for so much more. Within commercial food processing, having nonstick food processing machinery, like rollers, mixers, and coating hoppers will not only save you money but help keep your machinery from breaking down. Additionally, we carry FDA approved coatings and all of our coatings have abrasion resistance like no other. It is also non-wetting, meaning an easier cleanup – all you have to do is wipe! This applies to other industries of the world, too. Aerospace and automobile industries need a temperature resistant, chemical resistant, and corrosion resistant product that makes the parts run smoothly. Teflon® does the trick again. It's lubricity for a coat means that you don't have to slick anything back or lubricate your machines, they are completely self-lubricating.
Why Coating Solutions Inc.?
So, we've all heard of Teflon®, but what makes our application different? No matter where you are in the country, Alabama for example, we will get your job done quickly. We provide a fast turnaround time, offering a 24-hour rush on your lot if it is needed. We offer a low minimum lot charge and our quality is always the best. When you want something done right and at a low cost to you, Coating Solutions Inc., is the place to go.
So, if you live in Alabama and need Teflon® coating to complete your products, call Coating Solutions, Inc. today at (651) 762-5700.