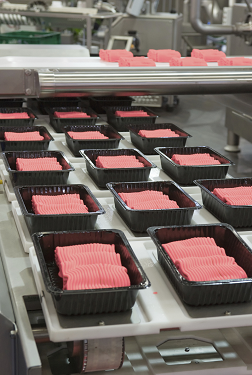 Coating Solutions is a national leader in providing high quality Teflon® and fluoropolymer industrial coating application. Our team understands that you have many choices when it comes to coating your equipment and products, so we set ourselves apart with fast turnaround time, low minimum lot charge, high quality application and personalized customer service. If you need something coated in the Tulsa, OK area, look no further than Coating Solutions for all of your industrial coating needs. Coating Solutions can help your company save money, increase efficiency and improve your bottom line.
How Teflon® and Fluoropolymer Can Help Your Industry
FDA approved coatings like Teflon® and fluoropolymer are extremely useful in industries such as energy, aerospace, manufacturing and food processing. The non-stick quality is ideal for those looking to coat large scale equipment in the food processing industry. Just like in our own kitchen, it will keep food from sticking, make cleaning much easier. The aerospace industry benefits most from the non wetting property, which means that these coating makes water bead instead of spreading freely across the area of the coating, also making for easier cleanup.
Teflon® and fluoropolymer coating also offer temperature resistance, abrasion resistance, chemical resistance, corrosion resistance which helps protect equipment, increases its functionality and extends its life. In addition, materials coated with Teflon® offer the property of lubricity, meaning that can be used as a dry lubricant and you will not have to use an additional lubricant on these products.
Family Owned Coating Application Company Values Quality
Coating Solutions can coat your equipment fast and affordably, so that you can enjoy all of the benefits that the Teflon® and fluoropolymer coating has to offer. If you in the Tulsa, OK and are looking for a reliable national industrial coating company to partner with, call our team at (651) 762-5700 for more information. Coating Solutions is a family owned business that has been in business since 1995 in large part because of our honest, and reliable customer service. If you call our office, you will can count on getting a voice on the other line.
As a family owned company, Coating Solutions values each and every one of our customers and will strive to provide you the service and quality you are looking for. Based in Hugo, MN, our team can get your job coated and back to you for use in just a matter of days. One day rush shipping is even available if and when you need it!