Teflon Coating Spray | Industrial Coating Solutions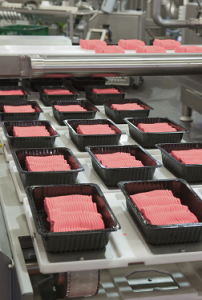 Are you looking for a company that can provide Teflon® and fluoropolymer industrial coating? Look no further than Coating Solutions, Inc. We serve a wide variety of industries all over the country and can help you determine the best coating for your parts and equipment based on your needs. Teflon® and fluoropolymer industrial coating solutions is ideal for the food processing industry, packaging machinery, machine shops as well as the automotive industry and many others.
Fast Turnaround to Minimize Production Interruption
Our team at Coating Solutions takes our job seriously and understands that you cannot afford to be out of production for an extended period of time. So, in addition to offering high quality coating application for each and every job we perform, we also offer rush shipping and fast turnaround time. We are a small, family owned business that brings extensive experience and the strongest customer service to our clients. We answer our phones, we respond quickly to emails and we provide useful information that can help you decide how best to proceed. We help our clients determine which coating is best for their parts and equipment. We offer Teflon® PTFE, Teflon® FEP, Teflon® PFA, Teflon® S, Specialty Systems (blend of PTFE, PFA, and FEP), and Xylan® XLR.
The coating application process is very specific, consistent and thorough. We inspect each and every item that we coat to ensure customer satisfaction. We follow the same process no matter what coating we use. This process includes:
Prebaking the substrate
Grit blasting
Spray on Fluoropolymer
Cure Substrate
Quality Control
Package & Ship
Fast and Affordable Coating Application Company
You will also find that our prices for coating applications to be competitive nationally and actually affordable. One thing that our team offers that is difficult to match is the lowest minimum lot charge in the industry. This means that you will not pay more for Teflon® coating spray whether you need one piece of equipment coated or 100 pieces coated. We have been in business since 1995 and we treat our clients just like family. Coating Solutions is based just outside of Minneapolis but we serve the entire United States and our foundation is to provide honest, reliable, high quality coating application services to all types of industries. For more information about our industrial coating solutions or to speak with a knowledgeable member of our team, call Coating Solutions at 651-762-5700.