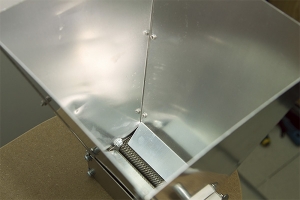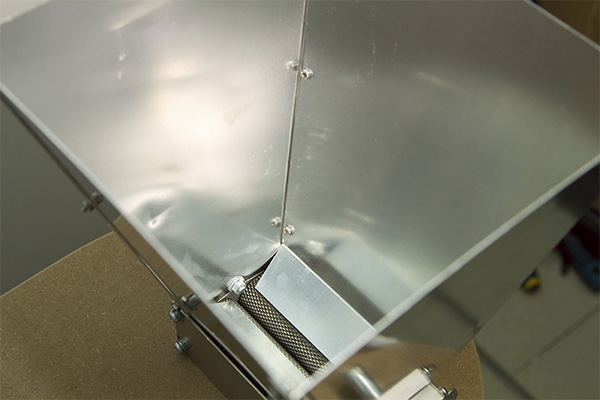 Have you ever seen My Big Fat Greek Wedding? If you haven't then you are certainly missing out. One of the most infamous lines in the movie is, "put some Windex on it!" Basically, if you're windows are dirty, you put Windex on it. If you have a stain on your shirt, you put Windex on it. If you have a cut on your body, put some Windex on it. Now we all know that this just isn't true. Please don't go put Windex on your cut! However, there are some products that work with just about anything! This can be said for the use of Teflon® in a lot of different industries. Manufacturing issues? Put some Teflon® on it! Food processing problems? Put some Teflon® on it! Automotive issues? Does it need to be said? Put some Teflon® on it! At Coating Solutions, Inc., we are crazy about our product because we know that it works and we can serve all different types of industries in San Jose.
The Versatility of Teflon® in the Food Processing Industry
We don't like to generally go here but we are going to do it today. Your grandma has an infamous frying pan. It's been around for many, many years. It has fried hundreds of breakfasts', multiple lunches, and countless dinners. Why has that frying pan been around so long? Our guess is that it has a nice coating of Teflon® on top. While we don't take orders to coat your grandma's pan (yes, we've been asked), we do recognize the value of Teflon® within that product. It has withstood many years of high temperatures, abrasion, and many foods that would have otherwise stuck to a pan. The fact that Teflon® is temperature resistant, abrasion resistant, and has FDA approved coatings makes it an easy choice for anyone in the food processing industry. We aren't just talking about frying things either. There are so many products that need a nonstick, nonwetting feature and a Teflon® coating can provide that for them. The fact that it is so self lubricating that it can fry an egg with no oil or butter makes it a win-win for both grandma and the food processing industry.
Vroom! Vroom! Teflon® Wins The Automotive Race
Switching gears here, no pun intended, Teflon® is a phenomenal choice for the automotive industry. If you pop the hood of your car right now we are confident that you will see at least three Teflon® coated parts to your engine. Why? Because Teflon® wins the automotive industry race every time. It is a nonstick, nonwetting, temperature resistant, abrasion resistant, chemical resistant, corrosion resistant, self lubricating product that keeps cars running longer and more efficiently. Bottom line, any machinery works better with something that has the ability to be a dry lubricant, have chemical resistance, and will not melt with high heat.
So why choose Coating Solutions, Inc. to coat your industrial product with Teflon®? First of all, our quality of coating is unmatched. We produce good work that brings in more and more business. We also offer a fast turnaround time. Even in San Jose, our typical turnaround time is 3-5 days with 24 hour rushes available. Lastly, we offer a low minimum lot charge. This means that no one has to break the bank to get a quality coating job done. For more information about our Teflon® and Coating Solutions, Inc. serving San Jose, give us a call today at (651) 762-5700 or feel free to send us an email at sales@coatingsolutions.com.