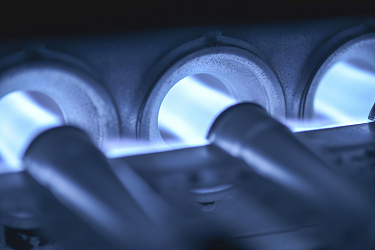 Industrial companies need industrial coatings such as Teflon® and other fluoropolymers so that they can operate more efficiently and productively. Whether a company needs coatings so that their machinery parts can be abrasion resistant or chemical resistant, nonstick or nonwetting, these coatings can do the job. A reliable Teflon® coating company like Coating Solutions can provide businesses with coatings that will not only save them expenses, but also increase their bottom line. We are located in the Twin Cities and have been working with industrial Teflon® coatings for more than 20 years, providing them to customers around the country due to the fact that we have the lowest minimum lot charge in the industry and a fast turnaround with one day rush available. So no matter why or what you need Teflon® coatings for, we can get the job done quickly and at a fair price. Give us a call today and let us know what you need.
Teflon® Coatings for Manufacturing
Teflon® coatings for industries are great for many companies that manufacture products and equipment. These coatings can provide lubricity and much more, including acting as temperature resistant coatings, abrasion resistant coatings, corrosion resistant coatings, chemical resistant coatings, insulation, and more. They are great for sawmills, chemical producers, and other types of industry. And when you have Coating Solutions handle the coating needs for your company, we will produce high quality results in a timely manner and at a price that works for you. Contact us for a free quote or with any other questions you might have.
Food Processing Teflon® Coatings Rapid City
Companies working in food processing can benefit from using fluoropolymer coatings on their equipment. These FDA approved coatings are nonstick and temperature resistant, and this can help companies in that food does not adhere to equipment during production and the coatings do not wear away easily during cooking processes. If coatings for food processing are what you're looking for, give us a call and we'll get started.
Coatings for Machine Shops
Many machine shops contact us whenever they have a need for Teflon® or other fluoropolymer coatings. Whether they need coatings such as self-lubricating for their own purposes or a customer has requested it, they know that our low minimum lot charge is going to be beneficial when only a part or two needs coating. So if they need Teflon® coatings for aluminum or Teflon® coatings for steel or coatings for another substrate material, we can do the job for them. Contact us today with any questions you have or to place an order.