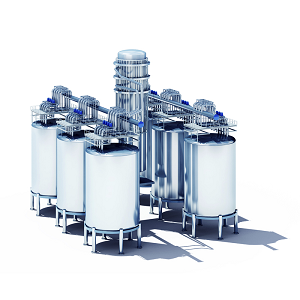 New Orleans is one amazing place. It would make sense that manufacturing, food processing, and even chemical processing businesses flock to New Orleans to build their products and distribute them to the masses. If you are in any of these industries, you understand the importance of keeping a well-run machine. At Coating Solutions Inc., we understand that importance too. That is why we offer nonstick, nonwetting, FDA approved coatings that coat parts with Teflon® for any industry and keep your business running smoothly.
Chemical Processing
Petroleum, natural gas, and refining. These are all terms used in chemical processing. These are also items that can take a toll on the machinery it uses to make the products. Teflon®, however, has temperature resistance, chemical resistance, and is self lubricating, which means that it can handle the harshness of chemical processing. It is very hard to find a coating that offers protection against harsh substances like this. That is why using our corrosion resistant coatings and chemical resistant Teflon® is the way to go.
Food Processing Teflon® Coating New Orleans
Did we mention that we have FDA approved coatings? Food processing takes a temperature resistant and abrasion resistant product to really make it work well. After all, what good is manufacturing a thousand waffle makers when they have no corrosion resistance, and therefore, they all get returned? You've got to use something that works! Teflon® solves this issue by making your food processing job easier to clean and safer to eat off of.
Manufacturing
Manufacturing is always such a broad term. Manufacturing can mean clothes, shoes, technology, tools, and even other manufacturing machines. Whatever you are manufacturing, it's important to have a good lubricity and corrosion resistance. Teflon® is self lubricating and allows your machines to run smoothly, avoiding abrasions and corrosion. You don't need to oil and grease up your machine. Teflon® is a dry lubricant and has nonwetting properties. This makes this coat ideal for certain types of manufacturing industries all throughout New Orleans.
At Coating Solutions Inc., we are proud to offer a fast turnaround, a low minimum lot charge, and excellent service to whomever needs their parts coated. If your business is in New Orleans, we can even put a 24 hour rush on items you need done quickly. For more information on Teflon® and our coating solutions, call Coating Solutions Inc., today at (651) 762-5700 or email us at sales@coatingsolutions.com.